People woke up early morning to hear the shocking news of a major fire accident at the Srisailam project in Telangana. The fire accident happened at around 10.30 PM on Thursday night when the fire brokeout in an underground hydroelectric power unit at the project.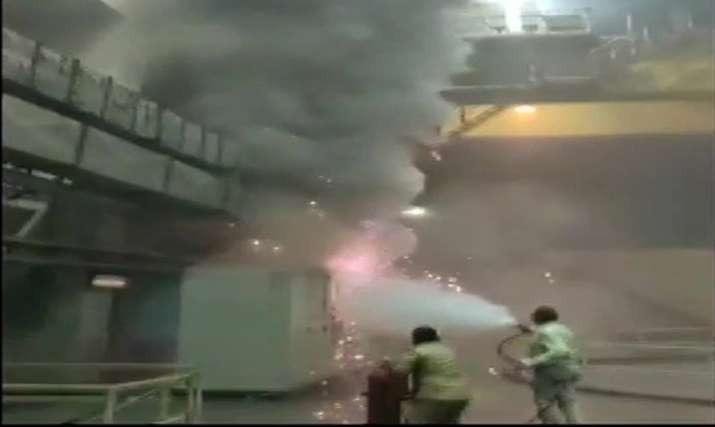 Around 25 people were at work when the fire brokeout at the power station. 8 people are still missing while 10 have been rescued. It is coming out from the official sources that the fire brokeout due to a short circuit in one of the underground hydel power unit situated of Srisailam project led to a fire. The short circuit led to an explosion in the unit 4 of the power house.
"Fire broke out at Left Bank Power House in Srisailam, in Telangana side, late last night. Fire engine from Atmakur Fire Station, Kurnool deployed. Ten people rescued, of which 6 are under treatment at a hospital in Srisailam. Nine people still feared trapped. More details awaited "
Telangana State Power Generation Corporation (TSPGC) engineers were working on a routine maintenance when the fire accident happened. The fourth panel caught fire first in the station that has more than six power generators at its underground plant — each one carries out 150 MW (megawatts) capacity electrical power generators. Though duty officers tried to contain the fire, it was made difficult due to power shutdown.
Telangana government at once contacted NDRF after a long rescue effort.