The BJP, which won the Dubbaka by-election, is now rejuvenated. In the same vein, they are moving to win the by-elections to the Tirupati Parliament and grow into a strong party in Andhra too. With this, the focus of BJP leaders is now on Tirupati. Raghunandan, who won a landslide victory in Dubbaka, came to Thirumala soon after the election results came out. He came to Tirupati to offer his payers.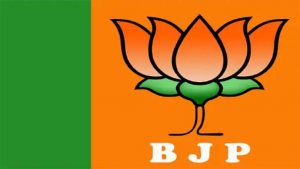 With the arrival of Raghunandan, there was an excitement in the Tirupati BJP. It is learned that state BJP leaders also visited Tirupati after his arrival. The rush of BJP leaders in Tirupati is likely to be high in the coming days. The BJP has started looking for a suitable candidate for the Tirupati Parliamentary elections. The BJP's success in Dubbaka, where TRS is strong, is due toa strong contender like Raghunandan. Now BJP leaders are looking for such a candidate in Tirupati as well.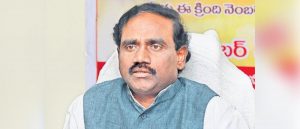 Tirupati SC Reserve constituency former minister Ravela Kishore Babu is rumored to be contesting as the BJP candidate for the Tirupati MP. Information is that he intends to compete and win here with the support of the Janasena. As per the sources Varla Ramaiah is likely to contend from TDP. On the other hand it is not yet clear who the candidate from YCP is. However, the success like Dubbaka in Tirupati is not easy. It has become difficult for TDP to withstand strong politics from YCP. It remains to be seen how far the BJP will go.