The civic polls to Hyderabad are just a couple of day away and the war of words has been heating up between BJP and AIMIM. Both parties have been trying to taint the image of the opposite party as being radical and religion-based.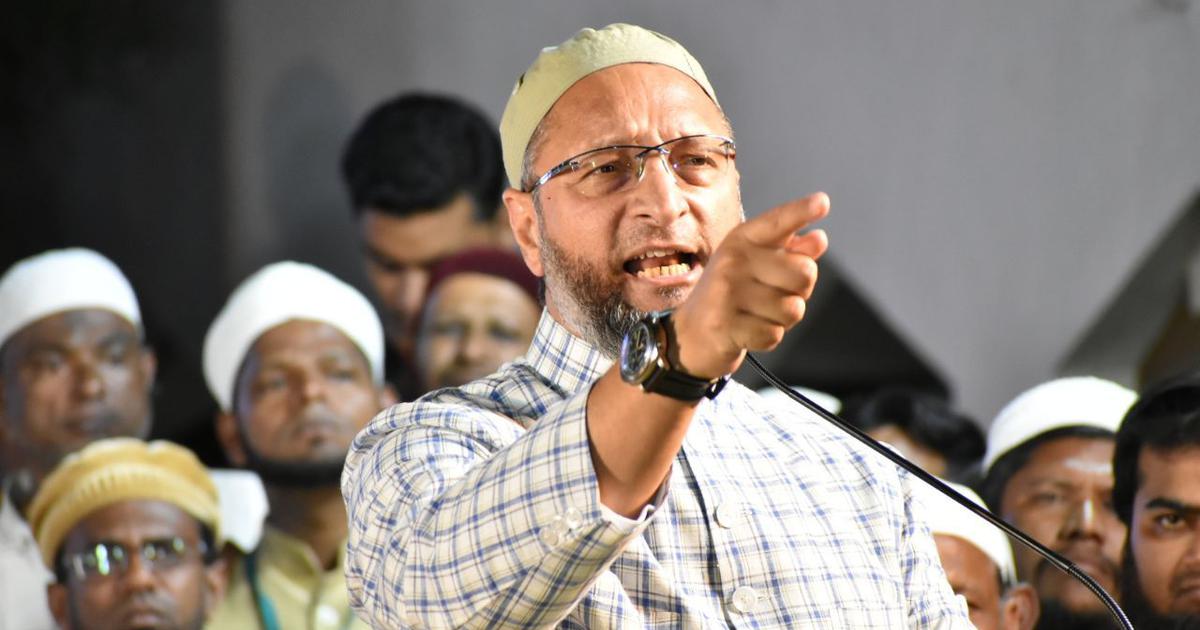 AIMIM head Asaduddin Owaisi in his hard-hitting speech challenged BJP to bring Prime Minister Narendra Modi to campaign for the GHMC elections to be held on December 1. He said, "Bring him to old city and we will see what happens."
In a rather aggressive tone, AIMIM leader pointed out that all BJP was doing was to tarnish the image of 'brand Hyderabad'. He added that the youth of Hyderabad were working in MNCs and BPOs, even during nights, and BJP was out to stunt the development of Hyderabad. He also challenged BJP to see how many seats their party would win, even if they got Modi to campaign in the old city.
The four-time Hyderabad Parliamentarian alleged that the BJP was making polarising comments instead of focusing on all the development that was happening in Hyderabad and greater Hyderabad.
On the other hand, not ones to be bogged down, BJP has levelled accusations that AIMIM MP was a "modern-day Mohammed Ali Jinnah". Bengaluru MP and BJP yuva morcha president Tejaswi Surya said that Owaisi was looking at turning Hyderabad into "Hyderabad of Pakistan". Surya claimed that Owaisi was hoping that illegal Pakistanis, Bangladeshis and Rohingyas will vote for him. "I want to tell Asaduddin and Akbaruddin Owaisi, this is not the time of Nizams. This is the time of Hruday Samrat Narendra Modi. You will be nothing here," said Tejaswi.
Owing to the comments from Bandi Sanjay regarding a 'surgical strike' and Tejaswi Surya's comments of likening Asaduddin Owaisi to Jinnah, AIMIM leader went to the extent of demanding BJP to bring in Prime Minister Modi.
The municipal elections for Hyderabad and greater Hyderabad will be held on December 1, 2020.