Andhra Pradesh Chief Minister Y.S. Jagan Mohan Reddy made a lot of changes in Government schools to rise the glory of it, he renamed Nadu-Nedu, a mid-day meal like Jagananna Gorumudda, Amma Vodi.
He also brought many schemes and introduced scholarships which resulted in a rise of admissions in Government schools.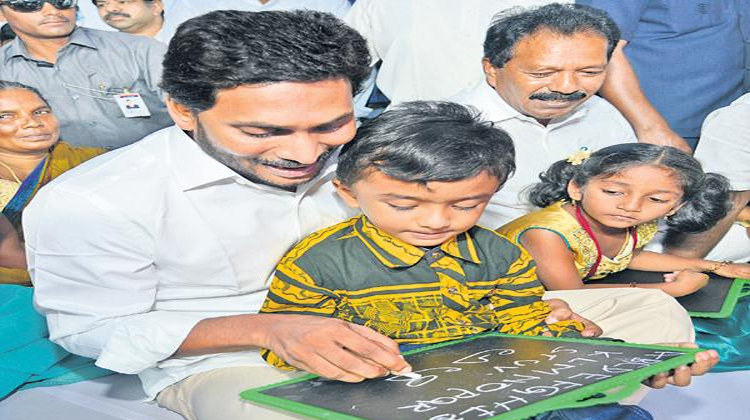 According to the reports, as many as 2.5 lakh students got admitted to government schools in 2019-20. In this academic year (2020-21) too, 70,000 students had got enrolled in the state schools and these can be expected to rise in the coming days.
The YCP government provides drinking water, toilets, compound wall, furniture, fans, lights, computer labs, other equipment to conduct digital classes and this attracted many parents which led to more admission in Government schools.
Many private schools are tensed that their revenue will be affected due to the schemes introduced by the YCP government to develop the glory of Government schools.