Opposition leader YS Jagan Mohan Reddy's Praja Sankalpa Yatra is slated to end on January 9, 2019, in ichchapuram after covering 3648 KMs over a period of 14 months. This will be a record in the history of Andhra politics. YS Jagan has covered the longest distance through Padayatra till date, surpassing the one by his sister Sharmila back in 2014.
The Padayatra started on November 6, 2017, in Kadapa district following the footmarks of his father late Dr.Y.S.Rajasekhar Reddy. Padayatras have a long history in Andhra Pradesh and is always considered as the path for sure success. In 2003, YSR rose to power by undertaking 'Praja Prasthanam' covering 1475 Kms. Chandrababu followed the same in 2014 through 'Vasthunna Meekosam' covering a total distance of 2,000 Kms. Jagan's sister Sharmila too carried forward a padayatra in the name of 'Praja Prashthanam' when YS Jagan was in judicial custody in disproportionate assets case.
Understanding the drawbacks of 2014, YS Jagan initiated a massive Padayatra which spanned over 14 months covering 134 constituencies, 2516 Villages and addressing over 124 rallies. As a result of all the hard work poured in, the YSR Congress Party has garnered the required support and is giving a tough fight for TDP in the opinion surveys. But, can Jagan take forward the momentum till the elections?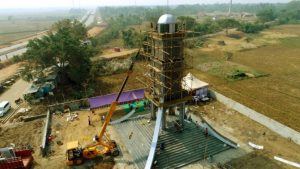 Political dynamics in Andhra Pradesh have changed since 2014 with friends becoming enemies. Yes, we are talking about the BJP, TDP and the Janasena alliance. TDP is trying hard to label Jagan as BJP's ally. The yellow party's argument seems to have strengthened after Centre moved the NIA to probe into the attack on YS Jagan, after two long months. However, Chandrababu's team is dragging the line beyond its limit. We will have to wait and see how long the TDP would utilise this allegation against the YSRCP with the elections not so far away.
If the assertion that YSRCP is the secret ally of BJP remains true, will it help Jagan to drag the hearings of cases against him?. The last thing that he would want is the completion of the trial against him and going for judgement…just before the elections, which might prove to be fatal for the party considering the hard work it has done in the last two years to reach here.