Former AP Chief Minister, TDP supremo Chandra Babu Naidu fought bitter battles with many seasoned politicians and emerged victorious on many occasions. He has his battles with his father in law TDP patriarch NTR and snatched the party. He then locked horns with Congress's Gandhi Parivar, TRS chief and his old friend KCR and even his best colleague YS.Rajasekar Reddy of the Congress party.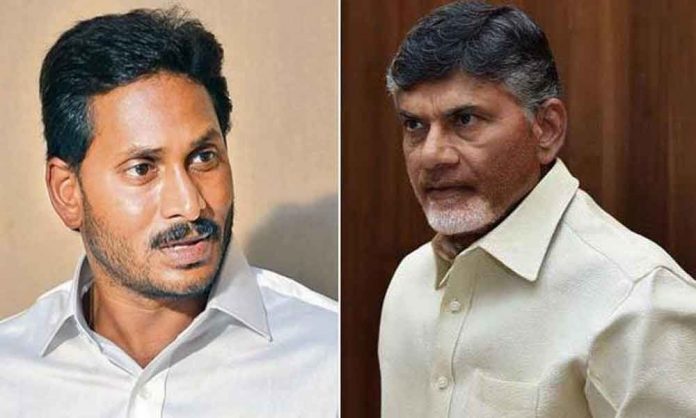 Now he is continuing his battle with YSR's son YS. Jagan Mohan Reddy and it seems he is at loss on how to tackle him. After his utterances people are bursting out with laughter imagining Chandra Babu's dialogues to his co brother , Natasimha Balakrishna like 'Kattulato Kadu Kanti Chupulu Champesta', 'Chusukundam new pratapamo Naa pratapamo', thigh slapping, or the famous scenes like train stopping at the mere rise of Balakrishna's hand or Balakrishna entering villain's house and makes the chair move towards him etc.
They are of the opinion that Chandra Babu's Balakrishna type of dialogues and stunts in real life will not even scare a new born infant , then why will Jagan get scared?