People are wondering why there is on pain in Rayalaseema regarding Amaravathi.
It is well known that the issue of decentralization of power in the three capitals in the AP is a hotly debated topic. Coastal residents are deeply dissatisfied with the move of the capital from Amravati. There is talk of limiting Amravati from the administrative capital to the legislative capital.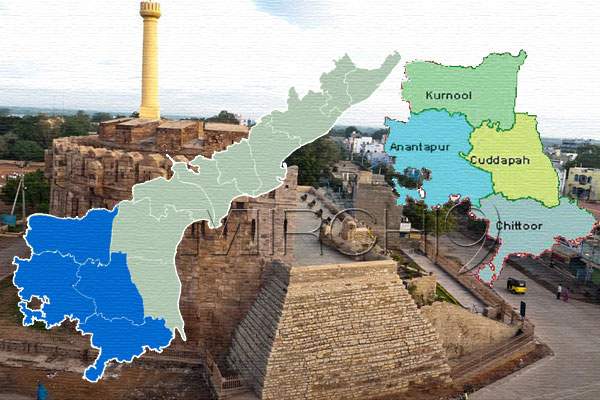 Residents of the backward Uttara Andhra region are elated with the announcement of Visakhapatnam as the administrative capital. Legal capital is being established in Kurnool in the backward Rayalaseema region.However, Rayalaseema residents are of the view that there does not seem to be much dissatisfaction among the leaders of the region despite the move of the legislative capitals.
Even if the leaders of the ruling party are left out … there are arguments that the leaders of the opposition party TDP are not kicking their stubbornness once again in their area. In Rayalaseema, the TDP has leaders like Bhuma Akhilapriya Kalva Srinivasan and Nimmala Kishtappa Palle Raghunadhareddy remained quiet When the AP High Court was set up in Amravati during Chandrababu's reign, leaders like K.E. Krishnamurthy suggested that it be kept in Kurnool.
But Chandrababu did not listen. That is why now other leaders, including KE, are accepting Kurnool as the capital of justice. Arguments have been heard that TDP leaders feel it is wrong to go against the referendum. It seems that the people of Rayalaseema region also have the opinion that the AP capital can be anywhere bet it Coastal region or anywhere else and it is immaterial for them.
In the joint AP and in the rest of Andhra Pradesh, the people of Rayalaseema did not have much to do with the Visakhapatnam, Guntur and Vijayawada cities in the AP. Because for many years the people of Rayalaseema have settled in cities like Hyderabad, Bangalore and Chennai. Chittoor with Chennai, Bangalore with Anantapur, Bangalore with Hyderabad, Kadapa with Chennai, Bangalore with Hyderabad, Kurnool with Hyderabad.
All of them have property pastures in their respective areas. It can be said that the Rayalaseema people living in the respective cities have almost settled there. So they may not have much interest in Visakhapatnam and Amaravathi.Besides, for the people of Rayalaseema, Amaravathi and Visakhapatnam are very far apart. That is why the people of Rayalaseema in Navyandhra Pradesh also do not care much about the past capital Amravathi or the present administrative capital Visakhapatnam.
It can be said that the people of Seemandhra feel that they have better relations with the available metropolises than Visakhapatnam Amravati which is far away from their areas. Strictly speaking they are of the opinion that they can consider if and when either Amaravathi or Visakhapatnam develops like metrocitites. That is why people of Rayalaseema are not bothered about Amaravathi and Visakhapatnam.