If all things right will fall into place, then Arya Rajendran could become the youngest mayor of India, and of course in Kerala.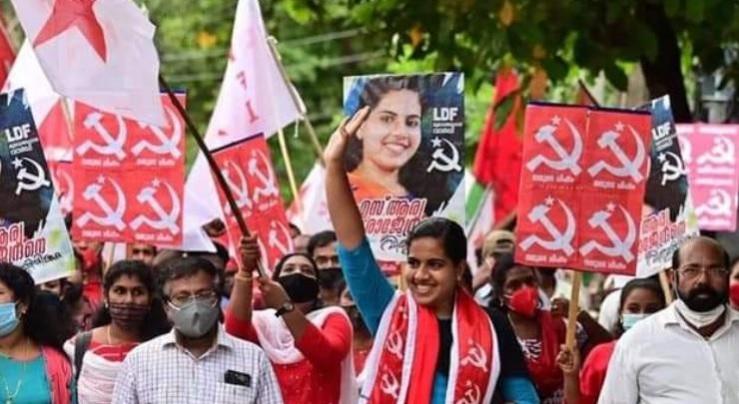 The 21-year-old represents Mudavanmukal ward in the Thiruvananthapuram Corporation and is all likely to become the mayor of Kerala's capital city. The CPI (M) district committee discussed the issue and have come up with a recommendation to appoint Arya as the new mayor. However, the state committee has to take a final decision and if that happens, Arya Rajendran will be the youngest person in India to take the mayor's seat.
But Arya is not getting the seat just by chance or reservation for women. She happens to be the state president of Balasangam, a children's organisation affiliated to CPI (M) and is also a state committee member of Students Federation of India (SFI), the students' organisation of CPI (M).
On her personal front, Arya is currently pursuing her Bsc at All Saints College in Thiruvananthapuram. She however was not the first choice for the post. The CPI (M) had two other women OG Oleena and Pushpalatha, as their contenders. But both of them lost in their respective wards.
Arya during her campaigning had said that she would work towards improving the standards of lower primary schools in the ward, as she comes from a student organisation herself.
The CPI (M) led Left Democratic Front has won the Thiruvananthapuram Corporation for the second time. Arya will be appointed as per the reservation rules. In Kerala, 50 per cent of seats are reserved for women in local bodies. Arya will be taking over from Sreekumar, who is the current mayor.