Amaravati: Ten Andhra Pradesh districts have received excess rainfall in the past four months till September 26, barring Visakhapatnam and Vizianagaram with normal rainfall and Srikakulam being the lone deficient district.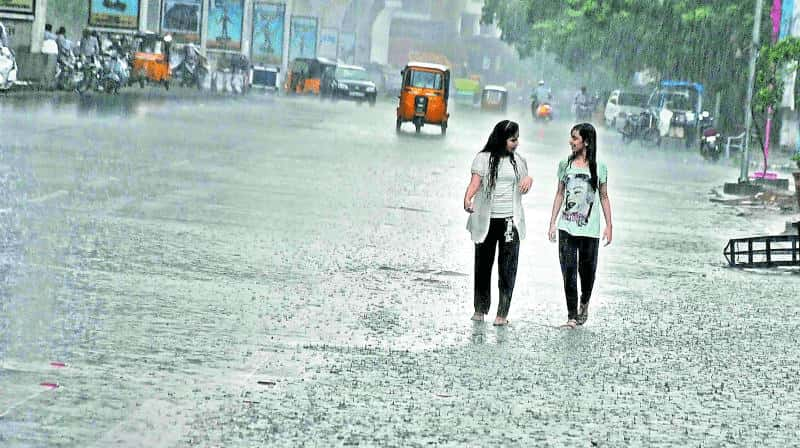 According to the Met department's cumulative data for the period June 1 to September 26, five districts in the southern state-reported rainfall beyond 60 percent than the usual quantum they receive.
Kadapa leads the pack of those five southern districts with 115 percent more rainfall, followed by Anantapur (83 percent), Chittoor and Kurnool (76 percent each), and Nellore (66 percent).
Five coastal districts registered 20 percent to 59 percent more rainfall than usual, Prakasam (44 percent), Guntur (55 percent), Krishna (26 percent), West Godavari (41 percent), and East Godavari (36 percent).
In north coastal Andhra Pradesh, Visakhapatnam and Vizianagaram registered normal rainfall while Srikakulam is the lone district with a deficit rainfall of 25 per cent at a time when most of the state witnessed copious rains.
In terms of actual rainfall in millimeter unit measurement, West Godavari district recorded 1,078 mm against a normal of 763 mm while Prakasam recorded 535.1 mm against a normal of 370.4 mm.
-IANS