Aries: Best day in your married life
You will indulge in fitness activities for your physical well-being. The day will see financial gains both for you and your children and this will leave you in a happy state of mind. People will want to befriend you and you will happily agree. Women employees will help you out at workplace. It is a day when you will enjoy extreme levels of marital bliss.
Ritual: For enhancing happiness, grow red roses and take good care of them.
Taurus: Stay away from other people's business
You will be full of energy and will accomplish something extraordinary today. Stick to your budget to have a hold on your finances. Do what you enjoy most, but strictly stay away from other people's business. If you go against facts, there is probability of losing out on relationships. Do not slight your parents. Stay away from friends who are wasting your time.
Ritual: Pray to goddess Durga for stable finances.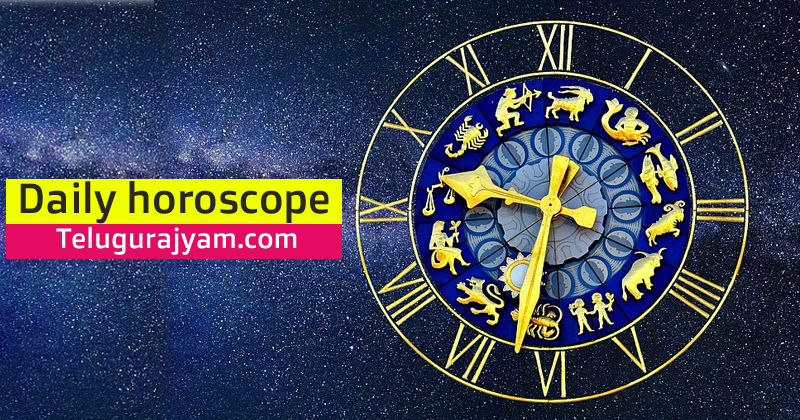 Gemini: You will have enough money with you
Your health and energy will enable you to take up long journeys. No matter how busy you are, you will not feel the strain. You will have substantial amount of money with you on this day. Keep a check on a temper to avoid hurting your family members. It's a good day to start joint ventures. But  expect some negativity from your business partners. On the whole, it's a good day that will give you many reasons to be happy. You will find your spouse to be romantic.
Ritual: To further your work or business prospects, read Lalitha Khadgamala.
Cancer: Friends' advice will bring in benefits
Your spouse's happy mood will keep you upbeat through the day. An old friend will give you a business advice. If you follow it, it will bring you good luck. Be careful about how you behave, lest you hurt your close ones or your spouse. A relative is likely to surprise you, but it will disrupt your plans.
Ritual: Read Ganapati Sankatavimochan stotram.
Leo: You will have financial gains
You will be happy and energetic on this day. You are bound to feel healthy. Any financial issues in court will go in your favour. Hence you will gain financially. Friends will be supportive, but watch your words. You will have a lot of time on hand and you are likely to spend the day in meditation. Your spouse is likely to give you a pleasant surprise.
Ritual: For happiness of your family, do Lakshminaarasimha Karaavalamba parayanam.
Virgo: You will see increase in income
You will impress others with your inclusive nature and self confidence. You will have gains from past investments or savings. Family will be supportive and demanding at the same time. It is a good time to think about your goals and recharge yourself to meet them. You can also seek help from your friends on this front. It's best for students to complete tasks today instead of deferring them to tomorrow. There could be marital discord.
Ritual: Take blessings of elders in the family to maintain bliss in the family.
Libra: New financial dealings will come through
Elders in the family could fall ill and this could lead to uneasiness within the family. You could end up being concerned. The day will see new financial dealings going your way and you could have financial gains. Be involved with the family and keep them happy. Make them feel that you are there for them. Don't keep to yourself. Make time from your busy schedule and go out. There are chances of you feeling low, without any particular reason.
Ritual: Do Lakshmi aradhana for happiness.
Scorpio: It's going to be a healthy day
You will be healthy on this day, so spend quality time with your children. Despite wanting to save, you will be unable to do so. Do certain things even though they don't match your innate nature. This will help you have better relations. You will find yourself spending time on unnecessary things. All the efforts you have been putting in your family life will give good results and leave you in a happy mood.
Ritual: For good financial gains, do Srigowri Devi aaradhana.
Sagittarius: You will set unexpected rewards
You will have enough time to spend time to take care of your health. Beware: Issues relating to immovable property could lead to a lot of problems. So delay issues on that front. Thanks to your upbeat energy levels, tensions on home front will settle down. The artist in you and your creativity will bring in unexpected rewards. However, this will lead to trouble in-house and there could be tensions with spouse.
Ritual: For good finances, feed jaggery, wheat and vermillion to your father or someone like your father.
Capricorn: Luck will be on your side
You are likely to be miffed with the behaviour of a selfish friend or a known person. It's a day when your wishes will come true. All the hard work you have put in, will work in your favour. Spending time with family will give you happiness. After returning from work, you will spend time doing what you like most. This will keep you in a relaxed state. You are likely to enjoy complete marital bliss on this day.
Ritual: For good health, wear white daily.
Aquarius: Expect financial gains through your children
You are likely to get financial gifts from your children and this will leave you happy. Relatives from distant places are likely to call and consult with you. Today many unexpuected things will take place. Your spouse will do something special for you and it will become memorable for you.
Ritual: For financial well-being, donate books, stationary and money to charity institutions and educational institutions.
Pisces: Folks in office will be helpful
You will feel happy praising the achievement of others. Expect some financial problems and this could spoil your day. Friendship and love will work in your favour. Don't doubt your friends or well-wishers. Colleagues at work will be helpful. You will want to rush home, but traffic delays will hold you on the way. You will spend some of the best moments of your life with your spouse today.
Ritual: Finances will develop by using green-coloured vehicles.
Manjula M