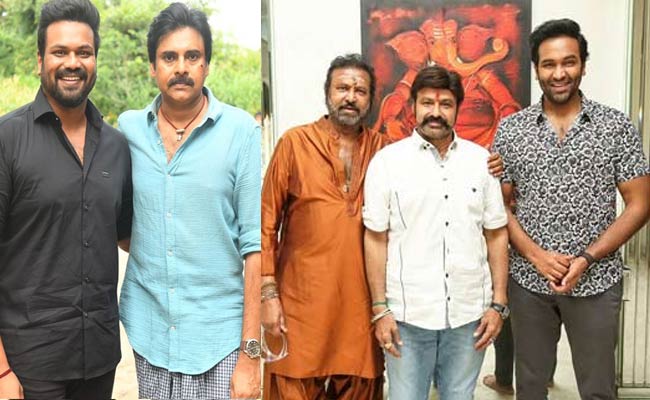 Bitter animosity witnessed during the recently held MAA elections. This is continuing even after the completion of the elections with Prakash Raj's panel winners resigning enmasse. In the meantime Manchu Vishu, new president of MAA along with his dad Collection King Mohan Babu visited Balakrishna.
Later, Manchu Vishnu said "Thank you to Bala anna for his support. Met and expressed my gratitude. He also assured that he will always be there for MAA and advised me to concentrate on bringing the MAA family together; which is my agenda right now.". In the meantime Mohan Babu shocked all saying 'Though I worked for Balakrishna's son in law Lokesh's defeat in the last elections, he supported by son Vishnu in MAA elections'
Manchu Manoj, second son of Mohan Babu met Power Star Pawan Kalyan in the sets of his latest film Bheemla Nayak. Both held intense discussions over various topics increasing speculations.