Heartthrob and youth icon of sorts for youngsters and darling of masses, Vijay Devarakonda came out to vote in a grey t-shirt wearing a matching grey mask to go with his outfit.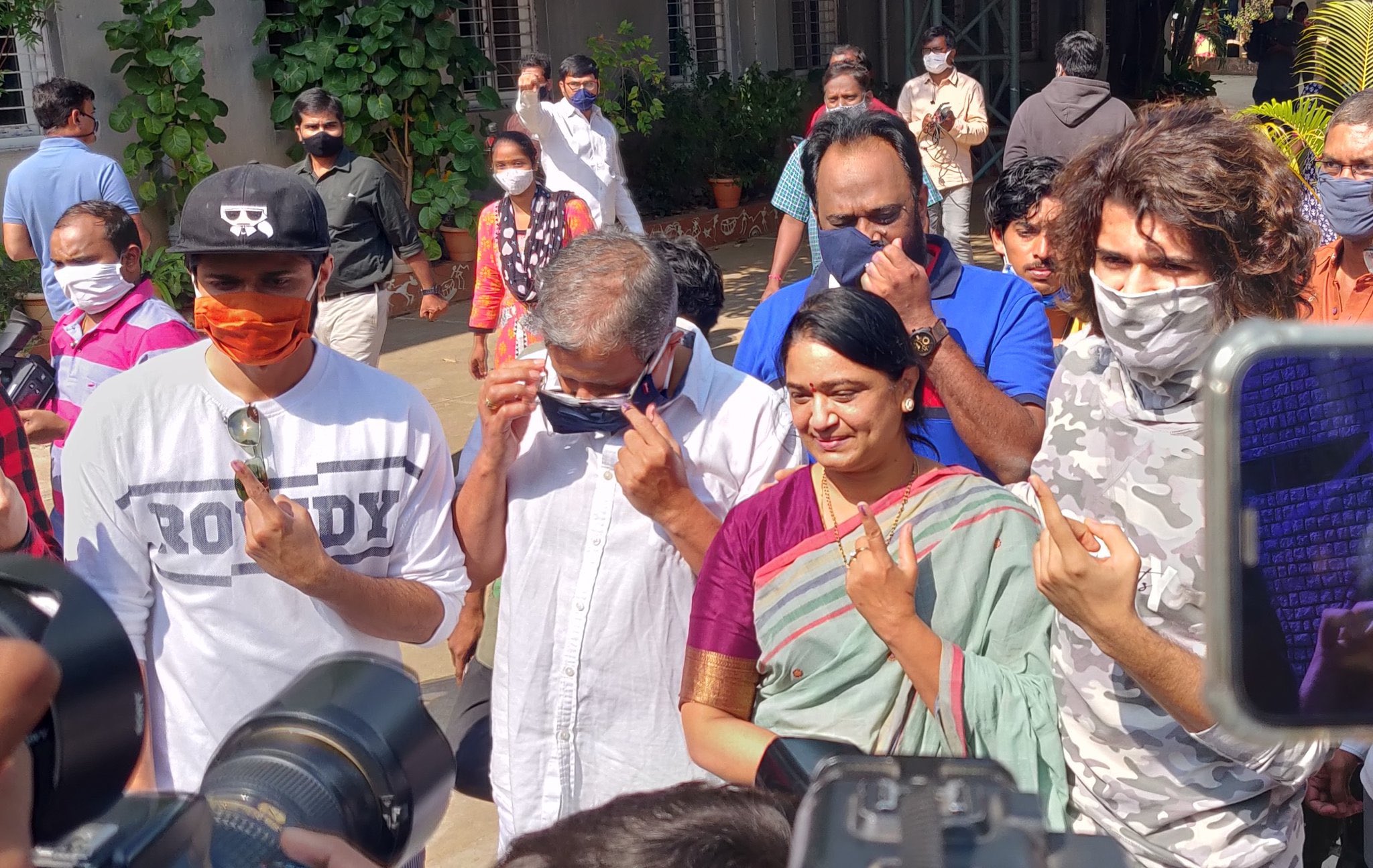 He was mobbed by media and Vijay Devarakonda took time to request one and all to come and vote during the municipal polls. He said the elderly had come out and were standing silently in a queue. "Voting cheyyandi, mast mazaa ostadi," he told his young fans.
Reiterating that every citizen should make use of his voting right, he showed his mark. When asked about he felt about the safety measures, thanks to the pandemic, Vijay told the reporters that the venue was spacious, that there was a hand sanitizer inside and said that the voting was through ballot papers.
Not letting him go, media then questioned him of his experience of voting via ballot paper, instead of the EVM machines. He clarified that the ballot papers were very clear and all one had to do was to go in and put their stamp on the symbol of their choice.
However, when the media persons asked him to take off his mask, he sweetly left the location.