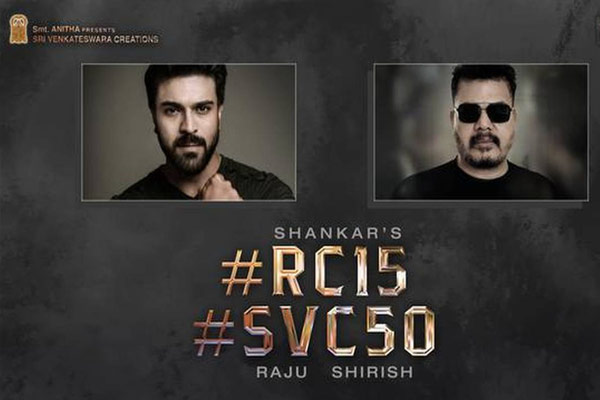 Mega fans are super thrilled when Ram Charan and Shankar's project was announced. They felt that it was a coup of sorts by Ram Charan to team with India's top director like Shankar after his current project RRR with Rajamouli.
But ever since the project been announced, question marks increased over when the project will go to sets. This is because the makers of Shankar and Kamal Haasan's Indian 2, Lycaa approached the court demanding a stay on Shankar's future projects till he completes their project.
The controversy was resolved and when everyone is heaving a sigh of relief, now it hit another roadblock. Upcoming writer Selva Muthu approached the Tamil Films writer's Association accusing Shankar of using his script for the project without giving him proper credit.
He alleged that he used to work under Karthik Subbaraj and now Karthik without his knowledge gave the script to Shankar. It has to be seen what decision Tamil Writers' Association will take as it is scrutinizing both the scripts.