No one is better than RGV in ​​making films. Normally, if anyone wants to make a film, they do promotions with a few quotes from the beginning of the film till the film is finished and into the theaters, but RGV gets free publicity under the name of the film. Also, mostly real events are screened as movies to arouse the interest of everyone.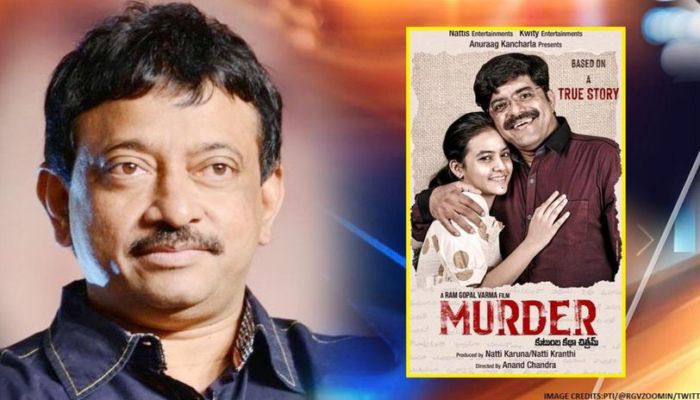 Everyone knows that RGV is releasing a film titled 'Murder' based on the murder of a young man named Perumalla Pranay in Miryalaguda, Nalagonda district two years ago. He also tagged it as Kutumba Katha Chitram. Pranay's wife Amrita Nalagonda has approached the district court with several objections to the film. Amrita has approached the Nalgonda  SC / ST court to protest the production of the film using her photos and names without her permission.
The trial court in Nalgonda has completed the trial and given a key verdict. The Nalgonda district court has issued interim orders to stop the murder movie.It is learned that the movie trailer has already been released. Along with this two songs were also released. One of the songs was sung by RGV himself. The film is directed by Anand Chandra. Srikanth Iyengar Sahitya and others played the lead roles. RGV's advocate informed that they would approach the High Court against the Nalgonda court order.