Sridevi's daughter Janhvi was shocked by her second film Gunjan Saxena. Janhvi, who had success with her first commercial remake, 'Dhadak', got marks as if her performance was okay. She then starred in a web series called Ghost Stories. She also got good marks as an actress. However, Janhvi, who recently starred in 'Gunjan Saxena', is now regretting his decision.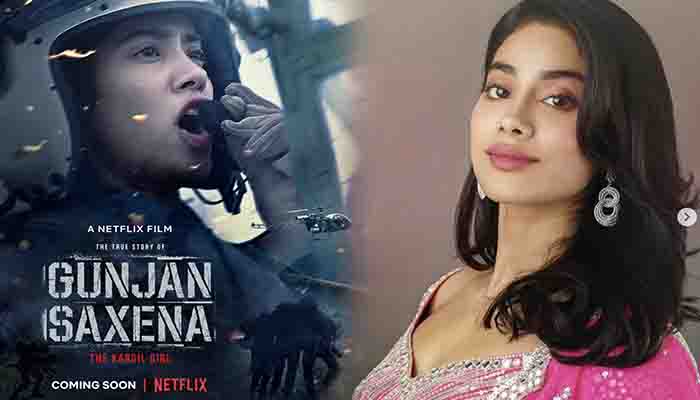 Janhvi played the lead role in the biopic 'Gunjan Saxena' who served in the Indian Air Force during the Kargil War. Karan Johar made this biopic by Janhvi in view of the growing popularity of biopics in recent times. However, everyone thought that her performance level would increase with this movie. But she put the burden on her head and eventually turned a major embarrassment.
Gunjan Saxena is the first woman pilot in India ..! Critics say that young Jahnavi has failed to do justice to the character. The audience also said that she did not impressed at all. Many felt that Janhvi didnot fit into the role of an IAF officer.
Even those with at least ten years of experience do intense homework to do such roles but everyone is of the opinion that the responsibilities of the role in her second film turned out to be an additional burden on her. With this, Janhvi is also upset that she has made a film that unnecessarily jeopardizes her career.