Mega Star Chiranjeevi is celebrating his birthday today. Fans and celebrities are drowning him in their congratulatory messages. In the meantime there are many unknown facts about Mega Star Chiranjeevi which fascinate not only Tollywood but also the entire country.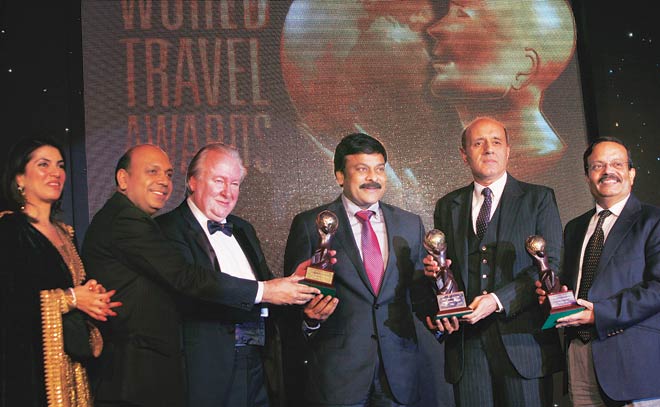 He attained glory in Tollywood and became Mega Star ruling the industry for many decades after initial struggles during the 1970s. Chiranjeevi set a trend in dances with his folk,break, disco,classical etc. Chiranjeevi's Gharana Mogudu was screened at the 1993 International Film Festival of India in the main stream section.
Chiranjeevi was the first south Indian actor to be invited for the Oscars, 59th Academy Awards which were held in 1987 at Los Angeles, California. He was the first Indian actor, to receive Rs 7crs for India becoming the highest paid overtaking Amir Khan who received Rs 6crs for Lagaan.
Chiranjeevi's Swayam Krushi was the first Telugu film to be dubbed in Russian langauge and was screened at the popular Moscow International film festival. The film was also screened at the International FilM Festival of India and Asia Pacific Film Festival.
He received Rs 1.25crs remuneration for Apadbhandhavudu in 1992 to become the highest paid actor which made popular magazines calling him as Bigger than Bachchan. Balachander said Chiranjeevi has both Rajini and Kamal. Chiranjeevi starred in Hollywood film The Return of the Thief of Baghdad.