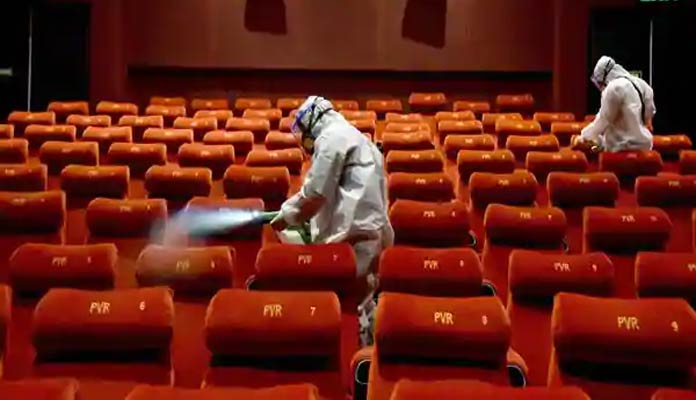 Everybody in the province of Telangana got uplifting news. As indicated by the most recent, the Telangana government has allowed the opening of theaters. It is heard that exhibitors and distributors for long have been examining prevailing issues and communicate that regardless of whether the authorization for the opening of theaters is given, they can't open as they experienced colossal misfortunes as the theatres stayed shut for over a year.
Today evening proprietors of the theaters and exhibitors met Cinematography Minister Talasani Srinivasa Yadav and presented a demand letter bringing to his awareness the issues tackled by them. Sunil Narang, Anupam Reddy, Abhishek Nama, Sadanand Goud, Bala Govind Raj Tadla and Telangana State Film Chamber of Commerce ED Kishore Babu and others met the Minister at his office in Masab Tank, Hyderabad.
With the Minister assuring them to bring the issues to the CM KCR and resolve them, the theater proprietors and exhibitors made up their mind to open the venues from tomorrow. The new movies will be screened from July 23 with 100% inhabitants.