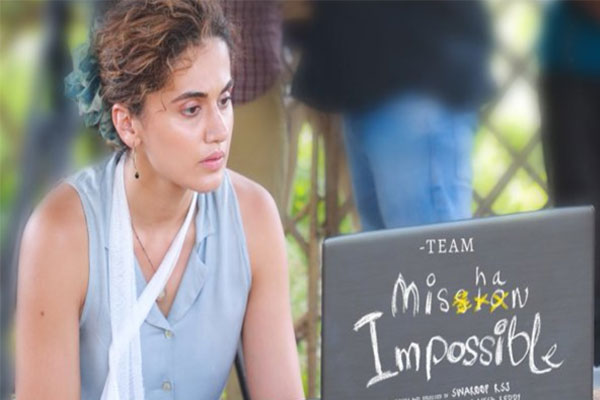 Tapsee who enticed all in Tollywood with her adorable looks, later changed herself in Bollywood doing female-based movies. Tapsee will be seen in a Telugu film after quite a while. Tapsee is starring in Mishan Impossible directed by Swaroop RSJ of Agent Sai Srinivas Atreya popularity.
As of now, the producers are shooting significant scenes in RFC. The creators are shooting vital scenes on Tapsee and others in the background of elections. Tapsee portrays the part of a journalist in the film which has a Tirupati background. The movie's promotional looks invoked tremendous interest among movie lovers.
Mark K Robin and Deepak Yeragara are dealing with music and cinematography respectively. The movie is produced on the banner Matinee Entertainment by Niranjan Reddy and Anvesh Reddy. It is to be seen as to how the shooting of the movie proceeds and when it will be planned to be released at the box office. With the promotional looks the movie fans are keenly waiting for more updates regarding the same.