The Bigg Boss show is creating a lot of rifts in the house with each passing day. The ticket to finale task was to milk the cow and those who have the most milk will be going to the next round.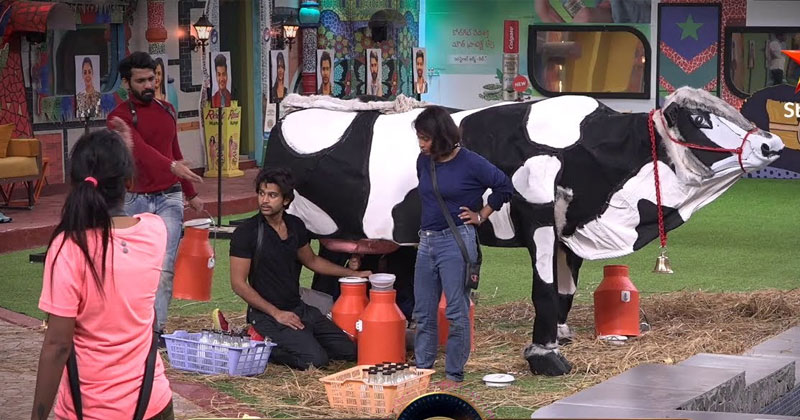 This is a clear physical task and was dominated by the boys. Everyone played the game crazily but Avinash got kicked out and he started blaming the makers for such a silly task. In today's episode, the same will happen to Harika. 
Seeing this many in social media are trolling the makers for putting up such a physical task to create a war. Obviously, boys will win as they are stronger is the talk. But Bigg Boss knew this and for the drama's sake, he had put it up which is getting a dived talk from the fans and audience. Who will win this task will know tonight.