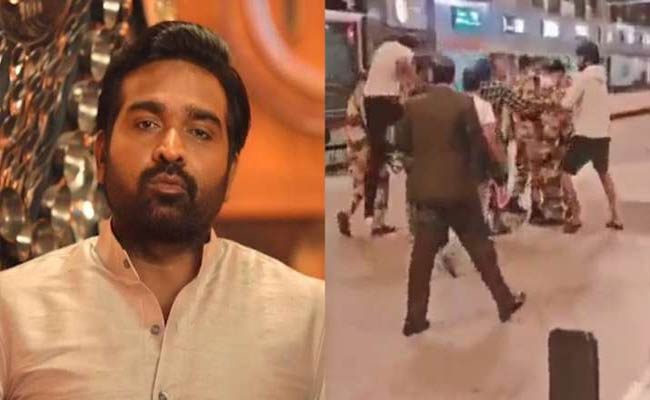 Makkal Selvan Vijay Sethupathi is known for his amiable nature and jovial attitude. He is known for starring in different genre entertainers. In a shocking incident, his aide was attacked in Bengaluru airport. While a stranger tried to attack his aide, he fell on Vijay Sethupathi who lost his footing.
Bengaluru airport officials confirmed that the incident indeed happened when Vijay Sethupati's aide was clearing the way for the actor. A police officer revealed "When actor Vijay Sethupathi's personal assistant pushed a person to make way for the actor, in a rage, the person kicked him from behind. There was an altercation but no case was registered,"
The incident happened around 11.30 pm on Tuesday outside the arrival area of Kempegowda international airport, Bengaluru. The attacker happened to be the fellow passenger John who had an argument with Vijay Sethuparthi's adie. Johnson in the fist of rage and in inebriated condition attacked the aide after getting down from the flight.