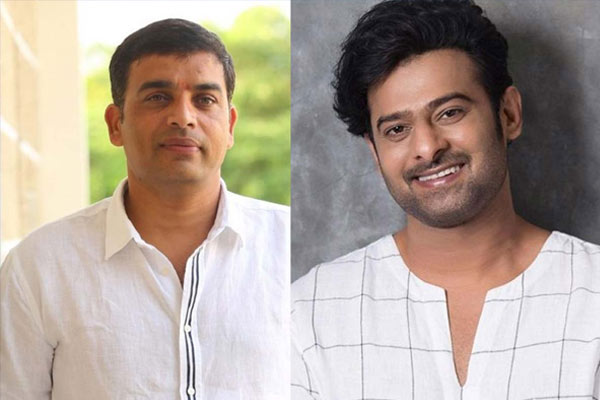 Young Rebel Star Prabhas' stardom is immeasurable. The craze for him is increasing with each passing second and Prabhas is currently having his call sheets full with films like Radhe Shyam, Salaar, Adi Purush, and Project K.
Speculations are on about his upcoming projects. In the meantime, sensational rumor is spreading that Prabhas gave a go-ahead for star producer Dil Raju to produce his 25th. It is known that Dil Raju has been waiting for a long to do another project with Prabhas after their hit film Darling.
So Prabhas, instead of doing a project for UV Creations, gave the opportunity for Dil Raju. Dil Raju according to sources already got the title Vrindavan registered with the Film Chamber. This is triggering speculation over the film's storyline. It is known that Vrindavan is near Mathura in Uttar Pradesh and Lord Krishna grew up there. Speculation is going on that Prabhas would be seen as Lord Krishna.