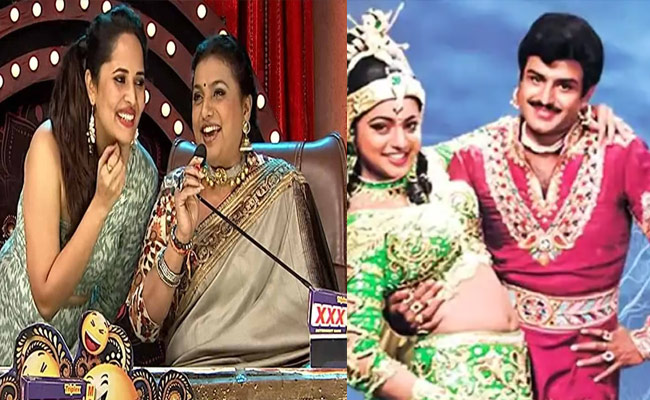 Roja and Balakrishna may now be political rivals but both romanced each other on-screen in many hit films. It is known that currently, Roja is MLA from the ruling YSRCP in Andhra Pradesh while Balakrishna is the MLA from the opposition TDP.
Roja who is hosting the Jabardasth reality show made a romantic call to Balakrishna. At the insistence of hot anchor Anasuya, Roja dialed Balakrishana and murmured "If he is in a nice mood, it is fine.. or else…."
Balakrishna received the call and said ' I am busy shooting for Akhanda'. Then Roja asked "When are you going to do a film with me again, Bhairava Dweepam 2 or Bobbili Simham 2?" Balakrishna added "everyone is waiting for our hit combination again" and laughed. He continued, "I think I should also come as a judge for the Jabardasth show sometime".