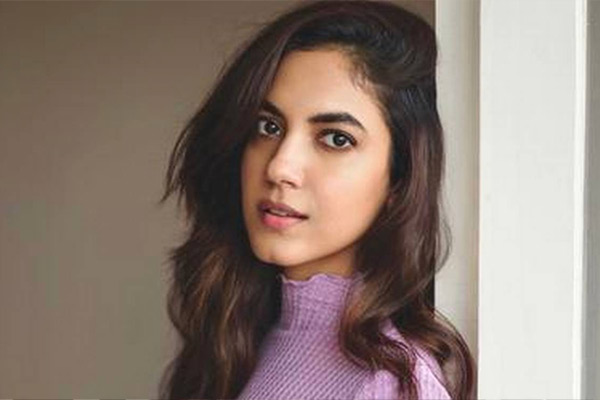 Ritu Varma is awaiting eagerly for the release of Tuck Jagadish. The film starring Nani directed by Shiva Nirvana is set for grand streaming on Amazon Prime on September 10.
Ritu Varma, speaking about her role says "This is my first proper commercial role. I play a proper village girl, Gummadi Varalakshmi who is a VRO of the village. She is authoritative and as well as innocent. Even though she is traditional, she speaks her mind and stands for what she believes it right,"
She added "I have never been to a village. But I am a director's actor. I get into the character whenever I wear the costume. Moreover, Director Shiva Nirvana has been very helpful to get everything right about the character. He is a director with a vision and has come up with extraordinary script stuffed with a lot of emotions".
Ritu showered praises on Nani saying "This is my second film with Nani after Yevade Subrahmanyam. Back then, I am new to the industry and it is a small role. But I can say you he did not change a bit all these years. He is a self-made star and is still grounded and humble,"