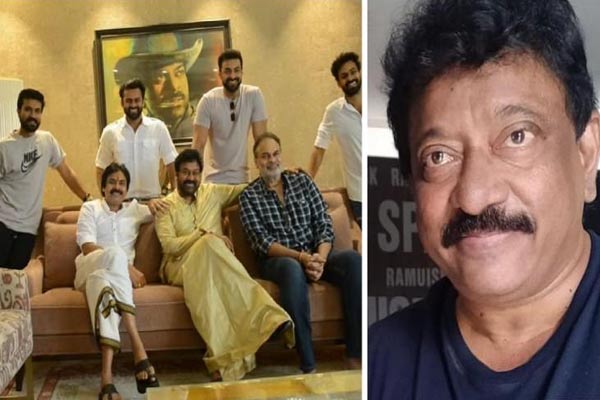 Ram Gopal Varma recently is fetching the spotlight with his posts on many celebrities which are mainly controversial and not coming up with any substantive entertainers for which he was at once known.
And this time Mega family heroes were targeted by Ram Gopal Varma and he posted for Stylish Star Allu Arjun. His controversial posts are as follows.
'Real True Success is the Mega Success of a comedian Allu Ramalingiaah's grandson AlluArjun against the sons, nephews, nieces, uncles etc etc relatives of Chiranjeevi'
'The intelligence of Allu Arjun is in not to attend Chiranjeevi celebrations is becoz he is a self-made star and shouldn't join family parasites like Varun Tej, Sai Dharam Tej, Pawan Kalyan, Ram Charan etc who just exist by sucking the success of Mega Chiranjeevi'
'After the original Mega Star Chiranjeevi, the only present MEGASTAR is Allu Arjun'.
It has to be seen how mega fans of mega heroes and the heroes themselves react to these controversial tweets by Ram Gopal Varma.