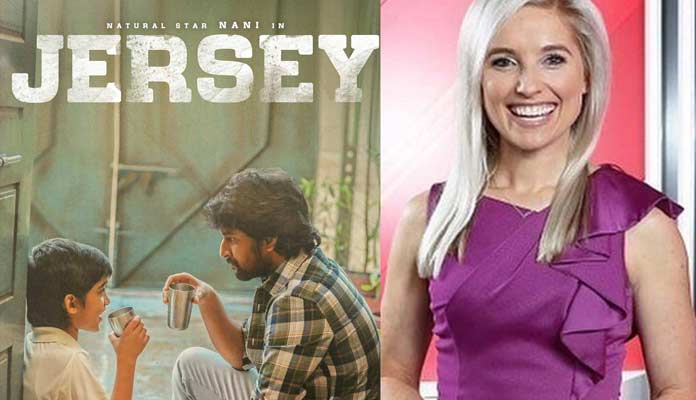 Nani's movie Jersey which was released in 2019 received much critical appreciation. Certainly Gautam Thinnanuri directorial must be counted in the list of masterpiece movies in Telugu cinema history.  The movie got many appreciations from all over the country and Nani gave a stellar performance of the lifetime. It was one of the best performances of Nani in the movie Jersey.
But now a famous Australian Journalist after watching the movie Jersey expressed her reaction and tweeted, "I watched Jersey! What an emotional journey. The creators did a brilliant job of drawing you in – you back Arjun's dreams as much as him. Nani did a beautiful job. You smile with him, you cry with him. My favorite scene is at the train station – my fear turned to elation".
 At the 67th National Film Awards, the movie Jersey received two National Awards. The movie won in two categories, one for Best Telugu movie and the other was for Best Editing.