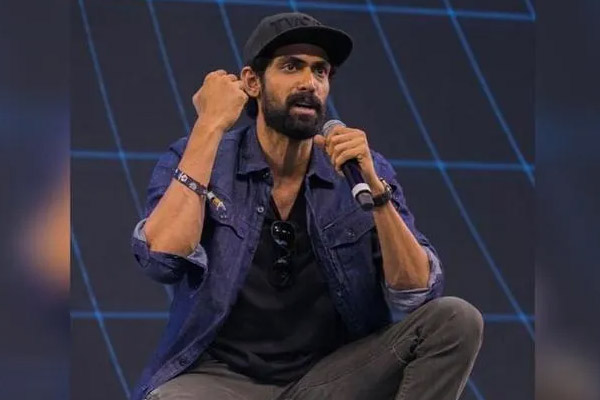 Rana is known for his multiple talents and he is currently busy showing his acting prowess. Now it is coming out that Rana will soon show his power as a singer.
It is known that Rana is starring in Virataparvam under the direction of Venu Udugula. Venu Udugula decided to turn Rana into a singer.
Venu speaking to scribes revealed "I felt Rana's base voice has a lot of depth. It is very stirring. There's a situation in a film where there is a short, thought-provoking song. I believed that if someone like Rana could lend his voice, the number would be taken to the next level,"
The song will soon be recorded on Rana by the music director Suresh Bobbili. The director says "It's a blend of song and poetry," He added that the action scenes will be the highlight in the film.