Trust Ram Gopal Varma to be in news for any and every reason. He has an opinion on everything under the sun and has no qualms in expressing his thoughts on any given topic.
On the occasion of Deepavali, he wished all to have a pollution and noise-filled festival. But the real highlight of the day probably was him posing with his mother and sister with a glass of vodka.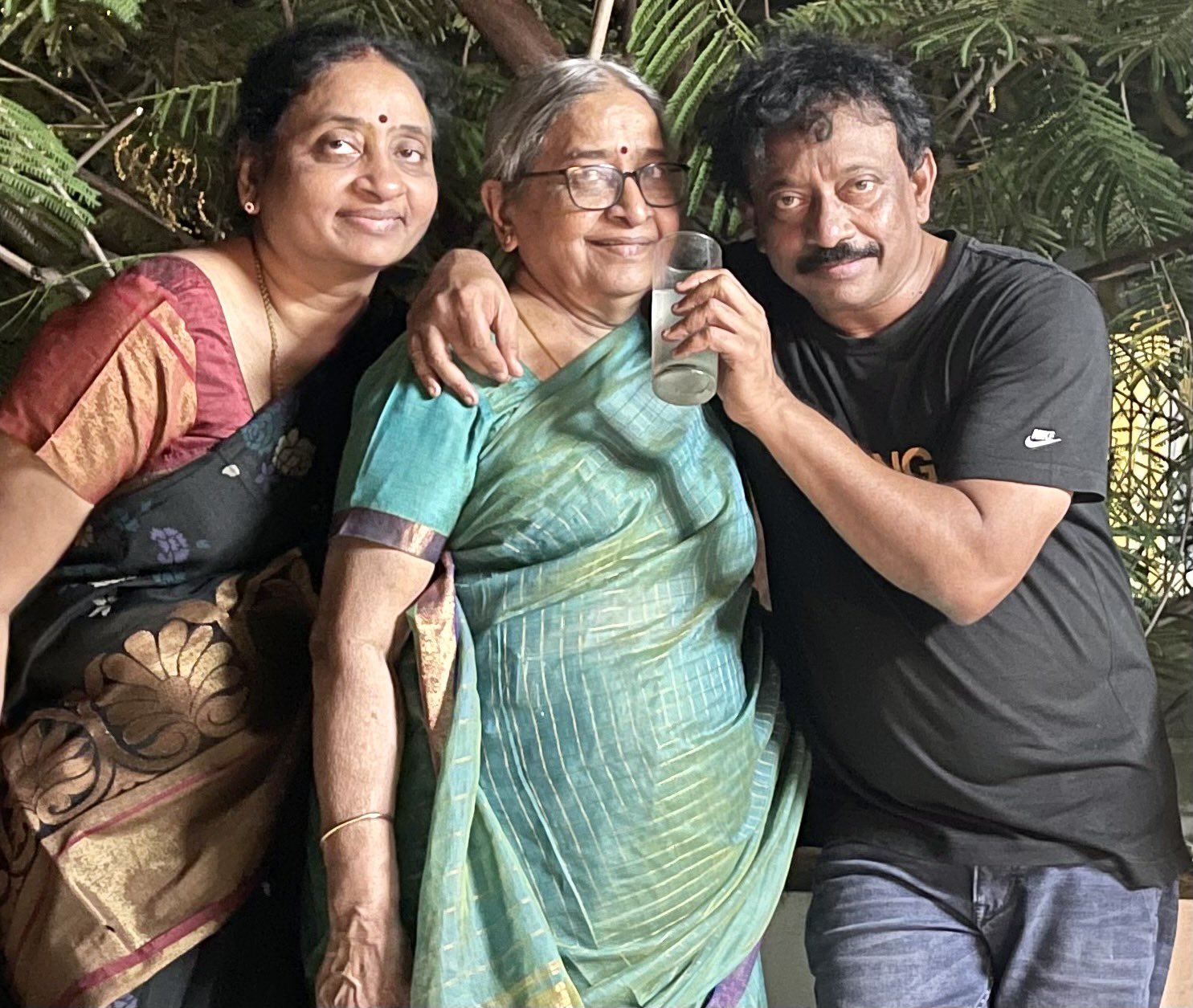 Ram Gopal Varma who already looks a little tipsy, is seen putting a glass of vodka to his mom's mouth, while his sister stands by.
He captioned the picture, "Me trying to convince my mother and sister to have a vodka sip to spice up the boring occasion of DIWALI."
While one cannot guess the inner thoughts of his sister and mom, they playfully posed with the eccentric director.
Varma is known to make almost instant flicks on contentious or rather controversial issues. Once Arnab Goswami was jailed, he immediately put up a poster of Arnab. Some time back, he wanted to make a film on the rape and subsequent death of a veterinary doctor, despite objections from the victim's father.
In an exclusive interview to a channel for Diwali, Ram Gopal Varma says he is disturbed by constant cases levelled against him for the concepts he chooses to make. He justifies his films saying that since old times, all movies are based on some incident or the other. Some might become famous and make headlines, but all films are 'based on' some story or incident. So, he must be allowed to go about his work, he says.