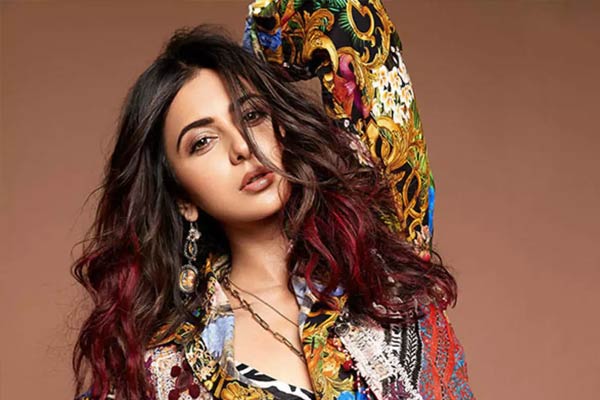 Rakul Preet Singh with her ravishing red hot looks is giving sleepless nights to movie lovers. She is currently set to entertain with her upcoming film Kondapolam romancing Vaishnav Tej under the direction of Krish. Apart from it, she is starring as an airforce pilot in Ajay Devgn's May Day.
Rakul Preet who is busy shooting all the time talks about life beyond films. She says during her free time, she reads a lot, bakes and plays golf, and spends time with her friends. She says her friends and family give her a reality check. She adds that without them and viewers, she is nowhere.
Rakul who is a national-level golf player says as an actor she gets to play various roles like tribal woman, sprinter, and pilot and thus can get to learn about various professions which is difficult in real life. She said she trained for her role as an Airforce pilot in Mayday. She said for the role of a tribal girl she learned to make a peculiar bleating sound to tach the attention of the sheep and also use the stick to bring the sheep together. She said she shot with more than 1000 sheep for Kondapolam.