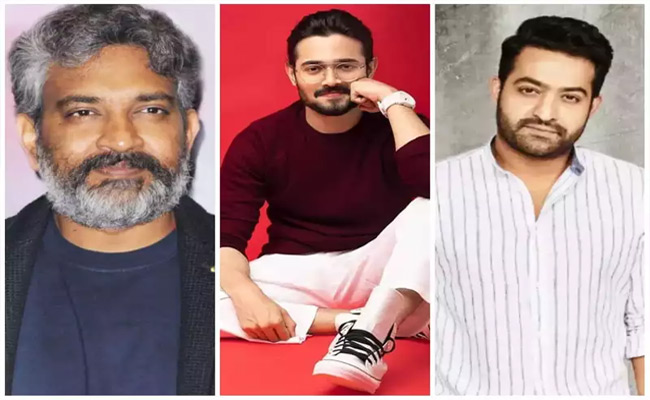 Hindi youtuber Bhuvan Ram is popular on social media for his youtube show BB Ki Lines. Bhuvan came with a new show titled Dhindora and Bhuvan himself acted in 9 different characters, penned lyrics,dialogues and screenplay and composed music.
Rajamouli showered praises on Bhuvan saying "Have heard that @bhuvan_bam is the first content creator from India to make a show with all the characters he has created on his channel. Makes me so happy to see young talent bringing new ideas to audiences. Wishing him all the best for #Dhindora !! @Rohitonweb @himankgaur".
Young Tiger NTR also showered praises saying "It's astonishing to see how a boy from Delhi with no formal guidance (or) connection has managed to create a whole show #Dhindora out of the characters he plays… Way to go @Bhuvan_Bam (sic)!