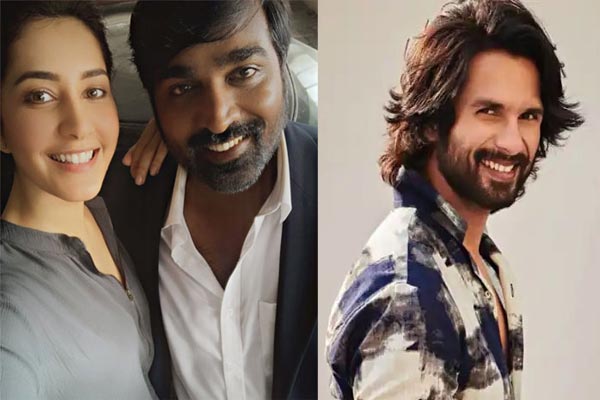 Raashi Khanna is at present occupied with high-profile movies like Gopichand's Pakka Commercial and Naga Chaitanya's Thank You. As indicated by sources, Raashi Khanna is in an insane web series and the web series highlights top stars like Shahid Kapoor and Vijay Sethupati.
The web series is made by Raj and DK of the Family Man series. Raashi Khanna and Shahid Kapoor are really amped up for Vijay Sethupati entering the web series.
Raashi Khanna shared her pleasure "Collaborating with my favorite human/actor for the third time, this time in Hindi..! Welcome to our set Vijay Sethupathi sir," while Shahid Kapoor communicated "Waiting on set call me soon @rajanddk…can't wait to share the frame with @actorvijaysethupathi sorry @raashiikhanna I've got too used to having you around on set,"
The untitled web series is drawing in the consideration of the whole way across the country. Now it is to be seen if this web series creates the impact like the Family Man series did.