A new poster of Radhe Shyam was released today as advanced birthday present to Prabhas's fans and ardent followers. The sweet surprise seems to have stuck a chord with Prabhas's fans and they are in love with this poster now.
Prabhas is seen in a dark colored trouser and a sparkly blue blazer in the poster. The macho star is at his usual best when it comes to pulling off a lovable look.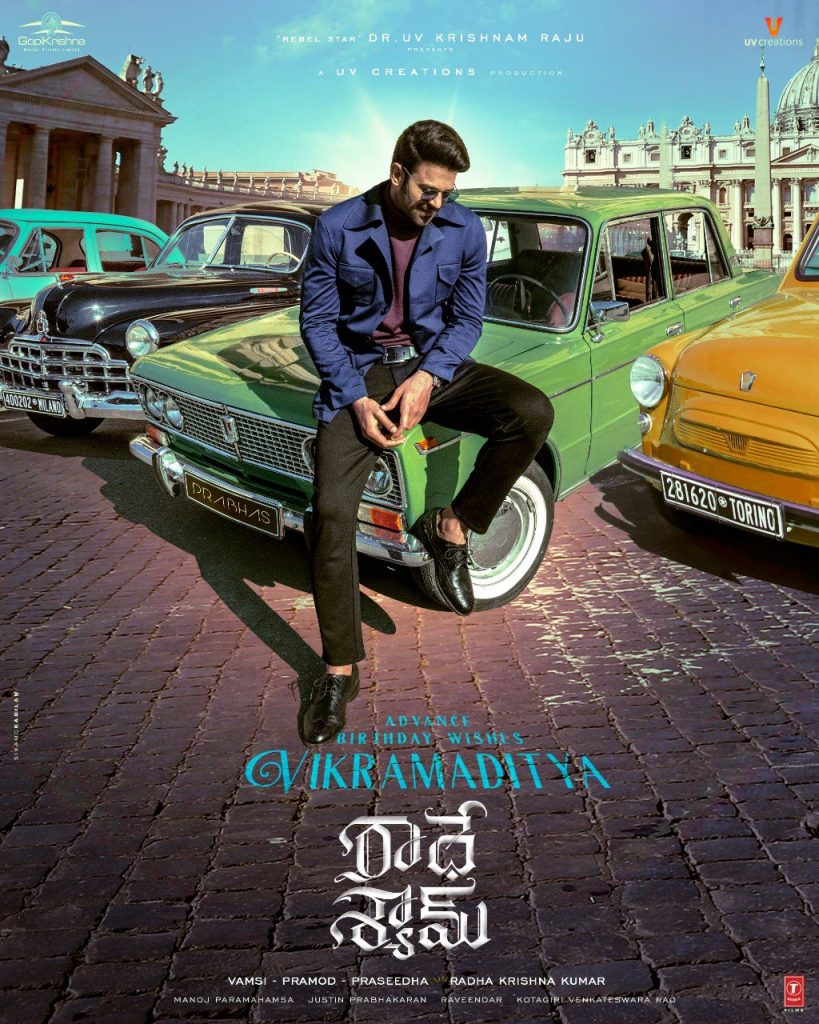 Prabhas was mostly seen in action roles in his recent films and he will be changing tracks for Radhe Shyam as he will be seen as a loverboy. The two posters that were released till date project him in a charming look.
This poster is receiving a largely positive response from netizens. Many say this is one of Prabhas's best looks in recent times.
It is known that the motion poster of Radhe Shyam will be unveiled tomorrow, October 23rd which marks Prabhas's birthday.