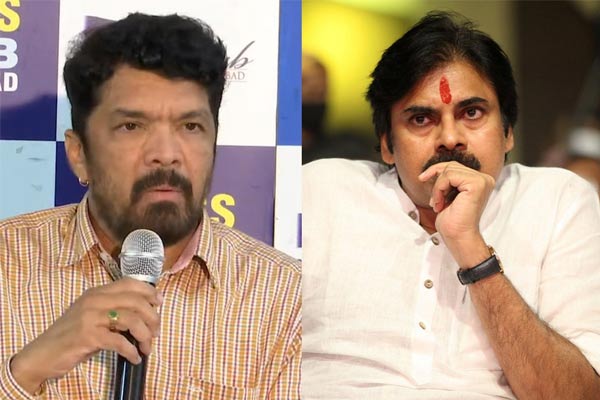 Posani Krishna Murali who is a star comedian is also known for his unflinching support for AP CM Jagan Mohan Reddy and the ruling YSRCP. Ever since Power Star Pawan Kalyan launched a blistering attack on the YSRCP government, AP CM Jagan Mohan Reddy and his ministers, Posani Krishna Murali has been attacking Pawan Kalyan.
After attacking Pawan Kalyan a couple of days back and accusing him of cheating on a Punjabi girl promising offers and then turning her pregnant and later threatening her, Posani once again blasted Pawan Kalyan.
He said Pawan is a psycho and Pawan's fans have been threatening him with calls and messages. He said Pawan ill-treated him during the Gabbar Singh shooting. He said if anything happens to him or his family, he will hold Pawan responsible for it. Right after the comments Posani went to the police station and lodged a complaint against Pawan Kalyan's fans.