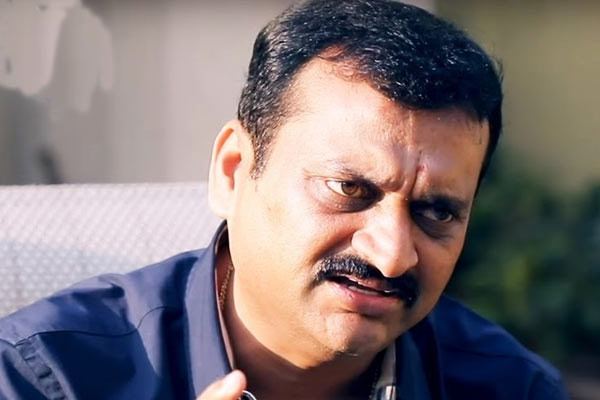 Bandala Ganesh is known as a big megastar fan. Aside from annoying mega fans by lobbying for YSRCP in the last elections in Andhra Pradesh against Power Star Pawan Kalyan and his party Jana Sena, he generally showered compliments on mega family heroes Pawan Kalyan and Chiranjeevi.
At some point back he astonished all by regarding Pawan Kalyan as God. He went on record and said that he is a bhakt and Pawan Kalyan is his Devara. Bandla Ganesh now has begun reciting the Mega Star Chiranjeevi mantra.
He shared the snap of Mega Star Chiranjeevi and accompanied it with a post post 'maa devara anna.. andarike nenu ane nammakam.. manishi ante ilaa undali.. ani prajalaku cheppina mahonnata vyakti maa peddanna Mega Star' and added an emoji of Namaskar. His remarks on Mega Star Chiranjeevi are going viral and driving mega fans insane. Bandla Ganesh is planning to do a project with his God Pawan Kalyan and is thinking of stories for him, soon the duo might be seen on a project.