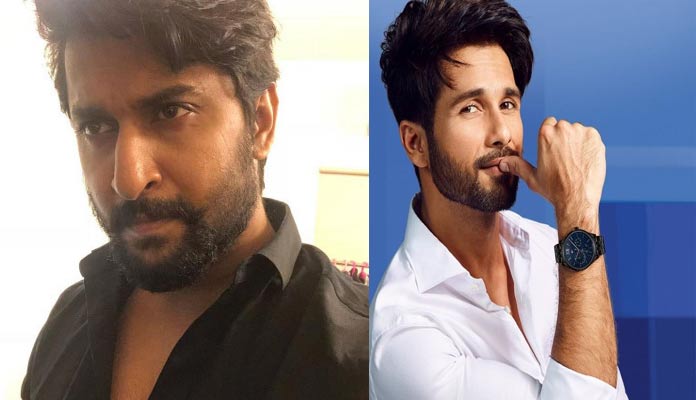 Nani is famous for his real acting, strong expressions, and impacting emotions in his movies. He is engaged in his upcoming movies Tuck Jagadeesh and Shyam Singha  Roy.
As per the news, Nani with his natural performance left Bollywood actor Shahid Kapoor all emotional. It is heard that Nani's movie  Jersey, which won a national award, will have a remake in which Shahid Kapoor will be starring.
Shahid Kapoor appreciated Nani's performance in the movie and said the movie Jersey is very dear to his heart which left him in tears. He said "I watched Jersey before Kabir Singh. When I saw it, I was unhappy. I used to think about where my career would go, what I would do next. So, I could relate to the story of Jersey, which is about late success. It's about a man who finds glory at a time when people retire,"
Bollywood remake of  Jersey is directed by Gautam Tinnanuri, stars Pankaj Kapur and Mrunal Thakur will be seen in the movie.