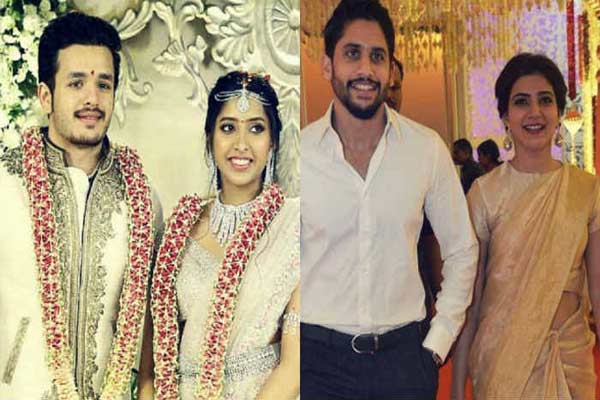 King Nagarjuna's sons Naga Chaitanya and Akhil are facing turmoils in their personal lives. Akhil's engagement with Shriya Bhupal got canceled within months just ahead of when the families started proceeding with the destination wedding.
Now rumors are spreading thick and fast about Naga Chaitanya's divorce from Samantha. Though both did not confirm anything, the ongoing developments are making Akkineni fans tense.
In the meantime, reports are coming as to whether Naga Chaitanya and Akhil's breakups were predicted. Astrologer Venu Swamy's old videos are surfacing doing rounds on social media.
In the video, Venu Swamy was seen predicting Akhil's engagement breakup with Shriya Bhupal. In another video Veun Swamy even before Samantha and Naga Chaitanya's marriage was seen talking about their future and that they would live separately or get divorced or do not have children if they get married.