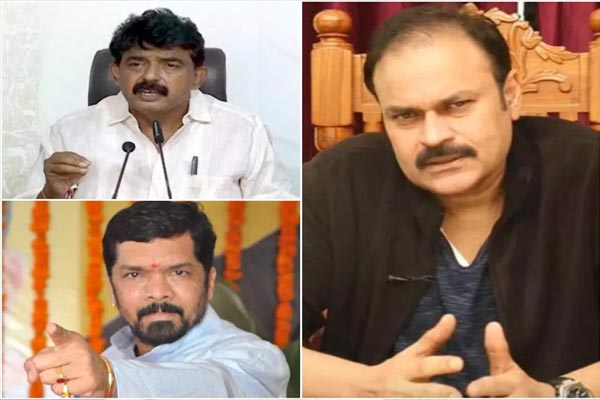 Mega family has been maintaining stoic silence after Power Star Pawan Kalyan's breathtaking and blistering never seen before the attack on AP CM YS. Jagan Mohan Reddy and AP Ministers at the Republic pre-release function.
Pawan Kalyan spoke about various controversial issues like Kodi Katti issue, child rape issue, illegal mining etc. But YSRCP ministers and supporters like Posani Krishna Murali instead of countering Pawan Kalyan with proofs started assassinating his character.
The silence of the mega family is making YSRCP supporters even more belligerent and they are claiming that Pawan is isolated and Mega Star Chiranjeevi himself is unhappy with Pawan's speech.
In the midst of all this, Mega Brother Naga Babu attacked Posani Krishna Murali and the AP government. He said the AP government is looting public money and sharing between themselves and shared a video showing robbers sharing the looted money. He added that Perni Nani should get an Oscar award for his performance. He also said Posani is a dog and one shouldn't give importance to his words.