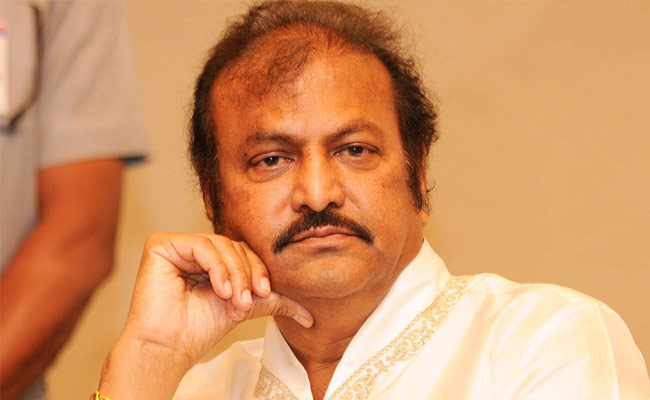 Collection King Mohan Babu is known for his aggressive nature and ferocious attitude. His actions scares all and many stays away from him for the fear of facing his wrath unnecessarily, Everyone knows the controversy surrounding MAA elections and how the elected members from Prakash Raj's panel recollected their experiences with Mohan Babu and virtually broke into tears alleging Mohan Babu threatened and abused them.
Mohan Babu even fired on all cylinders against Mega family. In the midst of all this, rumours are spreading thick and fast that Mohan Babu will say AHA. It is known that Allu Aravind owns AHA and he is planning different genre shows and web series exclusively in Telugu. Already he planned a show with Balakrishna and it is titled Unstoppable. Apart from it, he planned a web series with Samantha.
Now inside talk is a Tamil writer came with webseries and they feel that Mohan Babu will be apt for the lead role. Allu Aravind will soon initiate talks with Mohan Babu. The question is will Mohan Babu say 'AHA'.