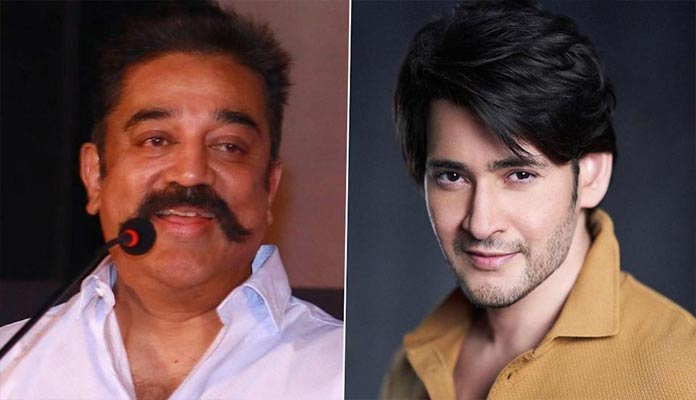 Murugadoss is famous for his strong action-based entertainment. The news is that Murugadoss is deciding to cast Universal Hero Kamal Haasan and Super Star Mahesh Babu in a multi-starrer.
As per the sources after settling the controversy of his movie India 2, Kamal Haasan is eagerly waiting to begin the shoot of Vikram. Buzz is that he is going to be seen in a straight Telugu movie directed by Murugadoss.
Talks about the movie script are spreading. The movie is based on a father of three daughters who comes to Hyderabad from Chennai. He's one of the daughters who becomes the victim of rape and after that, she is being cruelly murdered. Mahesh Babu will be portraying the character of a CBI officer who will lead the case.
Kamal Haasan will be in the role of a father who only apprehends Telugu but is not able to speak. The script of the movie is grabbing curiosity amongst the people and they are of the view that if this movie happens then they both will leave a great impact.