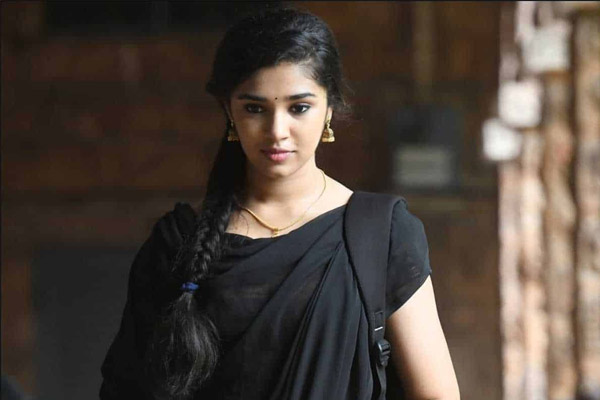 Energetic Star Ram is right now featuring in a bilingual movie directed by Lingusamy. The film is cited as RaPo19 and bits of gossip have it that the makers are intending to name the film Usthaad.
Ram will be seen romancing two beauties Kriti Shetty and Akshara Gowda. As per the most recent reports Linguasamy became incensed with Kriti Shetty of Uppena popularity and yelled at her in the sets.
Kriti Shetty's role is stacked with feelings and emotions. Lingusamy is capturing emotional scenes on Kriti Shetty and she failed to bring the correct expressions. She continued taking retakes and practically all the padding artists were seen sitting tight for their shot. Indeed, even senior entertainer Nassar was present there who waited for an hour patiently but later became restless.
Lingusamy, who noticed it, burst out of anger and yelled at Kriti Shetty. Later Lingusamy talked with Kriti and appeased her and carried her into the mood of the scene and finished the shoot. Nonetheless, for only one scene the makers lost a whole day.