Well, he might be the star-maker, a 'mover and shaker' in Bollywood, the hush hush pawn-mover in the filmi circles. But all celebrities big and small have their highs and lows.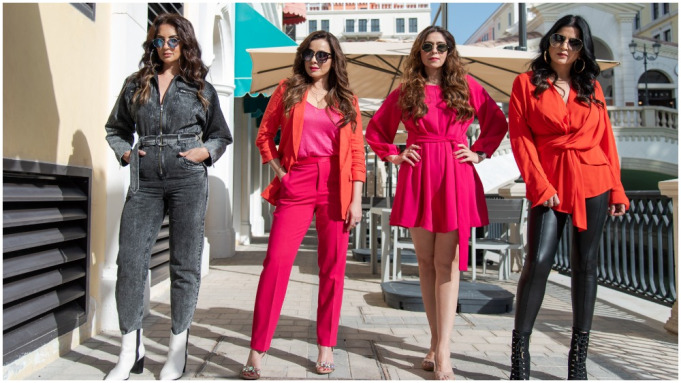 Looks like film-maker Karan Johar got a tad bit derailed with his latest NetFlix series Fabulous Lives of Bollywood Wives. Thanks to objections raised by Madhur Bhandarkar for usurping his title, Karan Johar agreed to promote his series as Fabulous Lives.
So, let's try to find out how Fabulous Lives have hit off with the audiences. The series revolves primarily around four wives (Note: All of them are not star wives, but wives of less successful Bollywood people) – Neelam Kothari, Bhavna Pandey, Maheep Kapoor and Seema Khan. Neelam happens to be the wife of Samir Soni, who is happily settled into her real-life role of a celeb mom. But any amount of coaxing from her fellow 'wives', does not seem to convince her to make a comeback. Once a successful star, she has doubts about her present acting stills.
On the other hand, Bhavna Pandey shows off her closeness to her tarot reader and even does a 'nazar utaaro' scene with daughter Ananya Pandey. We even get to know that Chunkey Pandey refrains from attending award shows of Ananya, as he never won an award himself.
Then there is Seema Khan, who is a fashion designer and wife of Sohail Khan, Salman Khan's little brother. She has her issues with travelling in an aircraft and loves hogging limelight. We are also enlightened that she lives across the street to her husband's house.
Last, but not the least, there is Maheep Kapoor, wife of Sanjay Kapoor, who surely lights up the series. But it is revealed that she is sad about the fact that they are the 'less successful Kapoors'.
While all the four wives, barely get neither your sympathies nor your cheers, there is an additional surprise with the presence of Shah Rukh Khan and Gauri Khan. Now, with Karan Johar, you had to anticipate this, but you are left wondering if this is how Karan wanted his series to be. For most part, one is left wondering if it is a script gone wrong. Yes, we know, it's a reality-based show, but with innumerable number of carefully scripted scenes, one cannot help but wonder what exactly Karan Johar wanted to show about 'Fabulous Lives'. If he wanted to make his own desi version of Sex and the City, then he falls flat on his face.