Kangana Ranuat is a talented actress. That is a given. She is also probably one of the most dedicated actresses in Bollywood right now. Despite from her social comments, Kangana makes sure she does not disturb the schedules of her films.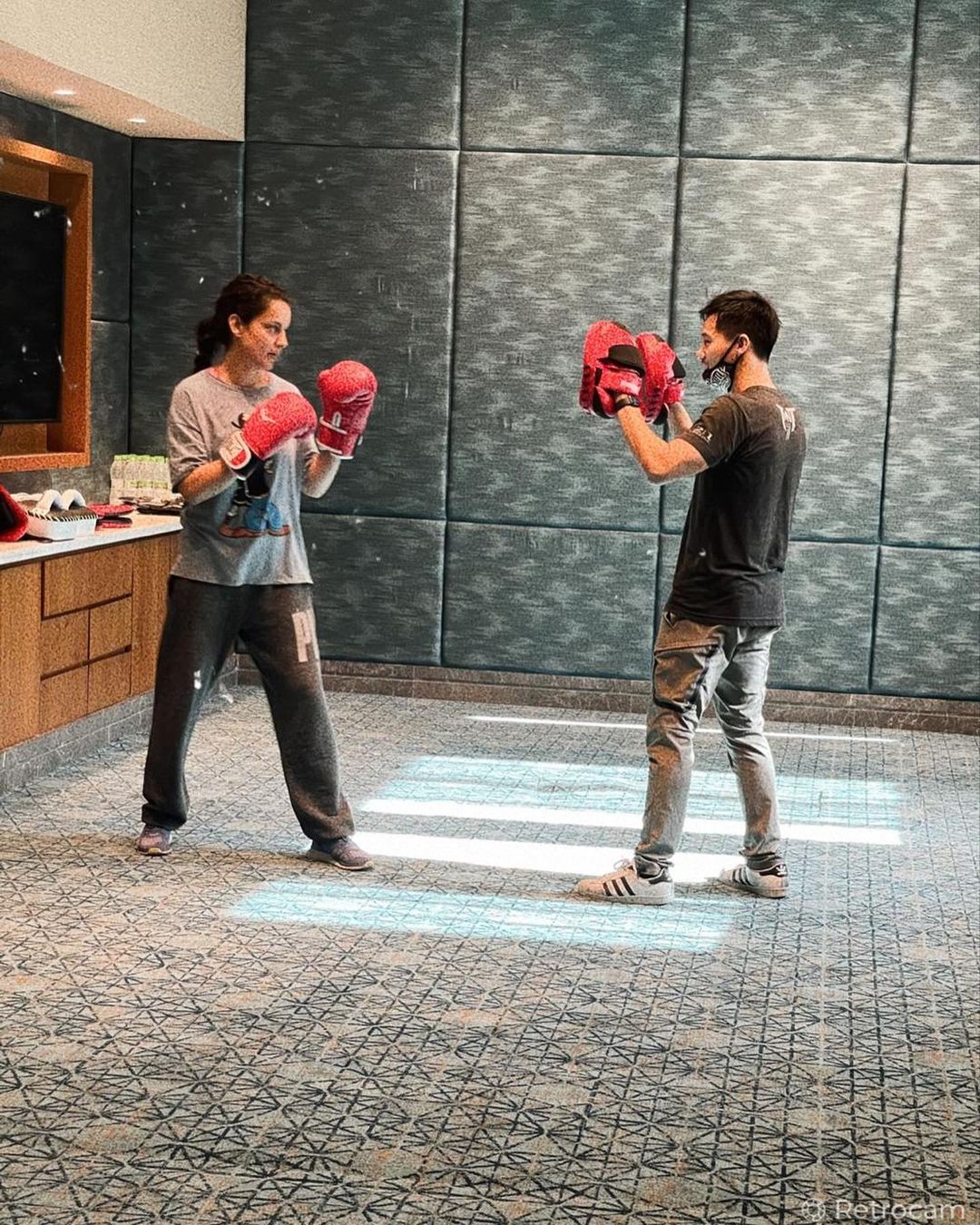 Right now Kangana Ranuat is in Hyderabad to shoot for Thalaivi, a biopic of late puratchithalaivi Jayalalitha. But she is not one to put one film on hold for another. Though she is shooting for the climax of Thailaivi which could be draining, Kangana has also started practising for her part in her next film Dhaakad.
The 33-year-old Jhansi ki Raani took instagram to share pictures along with her stunt masters Jason Ng, Brett Chan. The film is being directed by Razneesh Ghai.
"Don't like to multitask, but in these times one needs to go back to the beginning in those days I worked like a horse, so along with filming Thalaivi I started action rehearsals with @jasonngstunts / @bchanworld for Dhaakad as well, also lovely to see my charming director @razylivingtheblues," she wrote on instagram.
Though Kangana did do action sequences in Manikarnika, where she played Jhansi Laxmi Bai, this will be a totally different genre assures Razy Ghai. He adds that since Dhaakad is a contemporary action thriller, a one-of-its kind female-centric action film, Kangana will be undergoing six-week training to get her stunts right. She will be learning hand-to-hand combat (as can be seen in her instagram pics) and Krav Maga for two weeks each. She will also train for two weeks in using guns.
A trailer has also been released to help the audience get the feel of the film. Meanwhile, Kangana has gone on to say that Dhaakad will be similar to Hollywood sci-fi film Resident Evil.