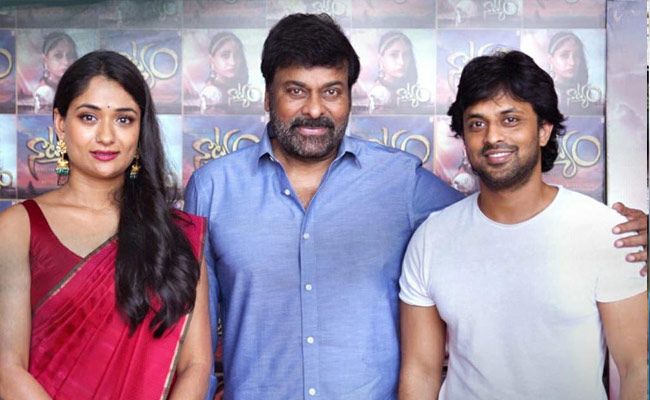 Naatyam film which is releasing on October 22nd is capturing the imagination of all. The film is based on Indian traditional dance form Kuchipudi. The makers are promoting the film in a big way and already top stars like Venkatesh, Balakrishna, Ravi Teja and Ram Charan released the film's songs and trailers.
According to the latest Mega Star Chiranjeevi showered praise on Naatyam. He said he is eager and excited to watch Naatyam and lauded the makers for coming out with a film out of passion rather than coming out with calculations on making profits at the industry.
He hoped Naatyam also like Sankarabharanam set a trend in the industry. Naatyam stars Sandhya Raju, Kamal Kamaraju, Rohit Behal in the lead roles while Revanth is making his debut as the director. Popular Kuchupudi dancer Sandhya Raju is making her debut as an actress with this film.