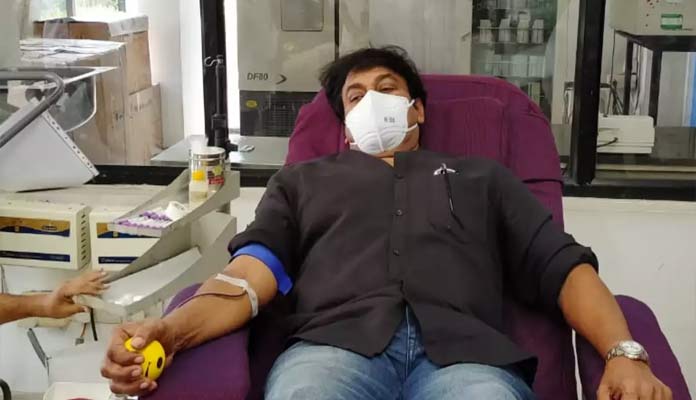 Mega Star Chiranjeevi is famous for social activities like giving assistance to the needy. Today is World Blood Donors Day and this day is considered of utmost prominence.
Chiranjeevi on Blood Donors Day was seen donating blood with his wife Surekha. After donating he shared a picture and wrote, " I congratulate the brothers and sisters who are donating blood and saving lives. It is great luck to save the precious lives of many unrelated with a small act by forming a blood relation".
Chiranjeevi made sure to inform people to donate blood even during this pandemic, as the people are reluctant to go out and donate due to the covid situation. During the first wave of pandemics too Chiranjeevi came out and donated blood. Chiranjeevi is presently engaged in Acharya and remake of Lucifer and also in many other projects that he is flooded with. Besides this, he is coming in the frontline and helping people with the oxygen cylinders and beds during this covid situation.