Kriti Sanon who first created ripples in Tollywood with One-Nekkokadine opposite Mahesh Babu, is an established Bollywood actress today.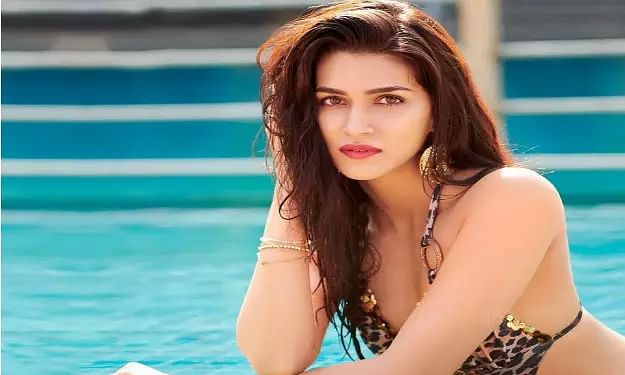 The leggy lass who will be seen in Mimi and Shiddat, has been penning poetry of late. Well, she is a novice and her poems are simple. But she nevertheless posts them on her social media handles. Here's one for a glimpse into her nascent talent:
I want to be
The black and white moment
That flashes in front of your eyes
When you hum
Your favourite tune
Your soul song.
#Sanonscribbles also posted this one:
For once in life
Unleash your heart
And let it take the lead
Let it twirl you fearlessly
And Sweep you off your feet
Listen, as it whispers the song
That made it skip a beat
It knows no right
It knows no wrong
Just loves, hurts, forgives & repeats.
When suggested by one of her social media followers that she must come out with a poetry book, she wrote back saying, she will one day when she has collected enough.
Poet Kriti Sanon has Mimi on workfront, which is about surrogacy. The film is the remake of a Marathi film Mala Aai Vhhaychy. This is the first time that Sanon will be playing a female-centric role with no male protagonist in the film.
In Shiddat, she is paired opposite Sunny Kaushal. Both Mimi and Shiddat were supposed to have released on OTT, but nothing is clear as yet.
However, Kriti has one big film to look forward to in Bachchan Pandey, in which she is paired opposite none other than Akshay Kumar. The film also starts Bobby Deol and Riteish Deshmukh.