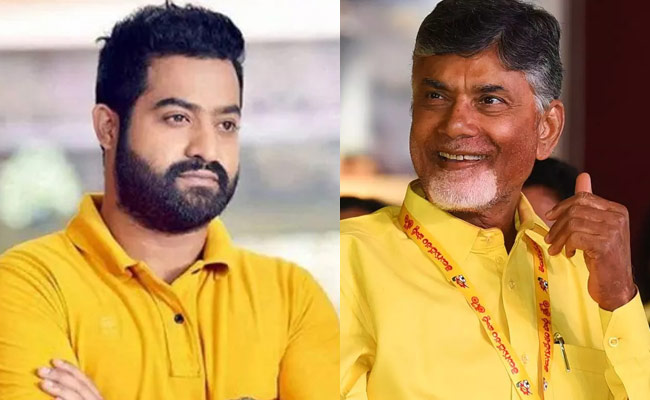 The crushing defeat of Chandra Babu's TDP in the last elections in Andhra Pradesh left a question mark on the party's future. After that defeat, many elections were held in the state but the party failed to revive itself. It started losing deposits and this is making the party leaders and cadre extremely worried.
In the party internal meeting, party leaders once again asked Chandra Babu to rope in Young Tiger NTR to change the fortunes of the party. They said even though the party is trying to work with Power Star Pawan Kalyan's Jana Sena that alone will not be enough and added that NTR should be roped in immediately. They told Chandra Babu that they cannot survive another defeat as they have already spent a lot of money on the party.
Chandra Babu called NTR and NTR also responded positively. However, he asked Chandra Babu to control his son Lokesh and Balakrishna as the party is fast disappearing because of these two. It has to be seen whether Chandra Babu will implement NTR's powerful suggestions.