The nomination process began in the twelfth week when the buzzer rang, the members of the house ran and put their hats on their heads. Sohel and Monal wore green hats while Akhil, Abhijeet, Avinash and Aariana wore Red hats. The second level began with these four standing in the coffin. In this, Big Boss provided an opportunity for the nominees to swap with those who are safe.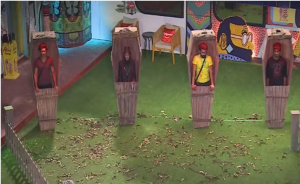 At first Avinash requested Sohel for a swap which he denied for. Later he was seen requesting Monal stating I am Stronger than you, you were always a worst performer and I am 200% better than you. You started playing only from 3 weeks and do not deserve to win the cup, to which she countered that you are not Bigg Boss to tell me if I deserve or not and Asked him why is he scared when he thinks he is strong.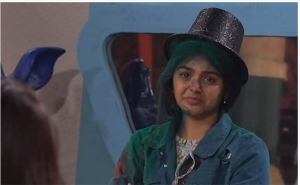 She later refused to swap with Akhil also which created an abyss between Monal. The situation between the two is that they have forged a friendship. Monal, who was also willing to make sacrifices for Akhil, was eventually nominated by Captain Harika who was given a super power to swap a nominated contestant with a safe contestant, she swoped Monal with Abhijeet who was in the nomination.