The one actor who has proven that scripts apart from mainstream masala genre can work, is definitely Ayushmann Khurana. He has done films that have been different from what the audiences were used to seeing earlier. And he has had success after success.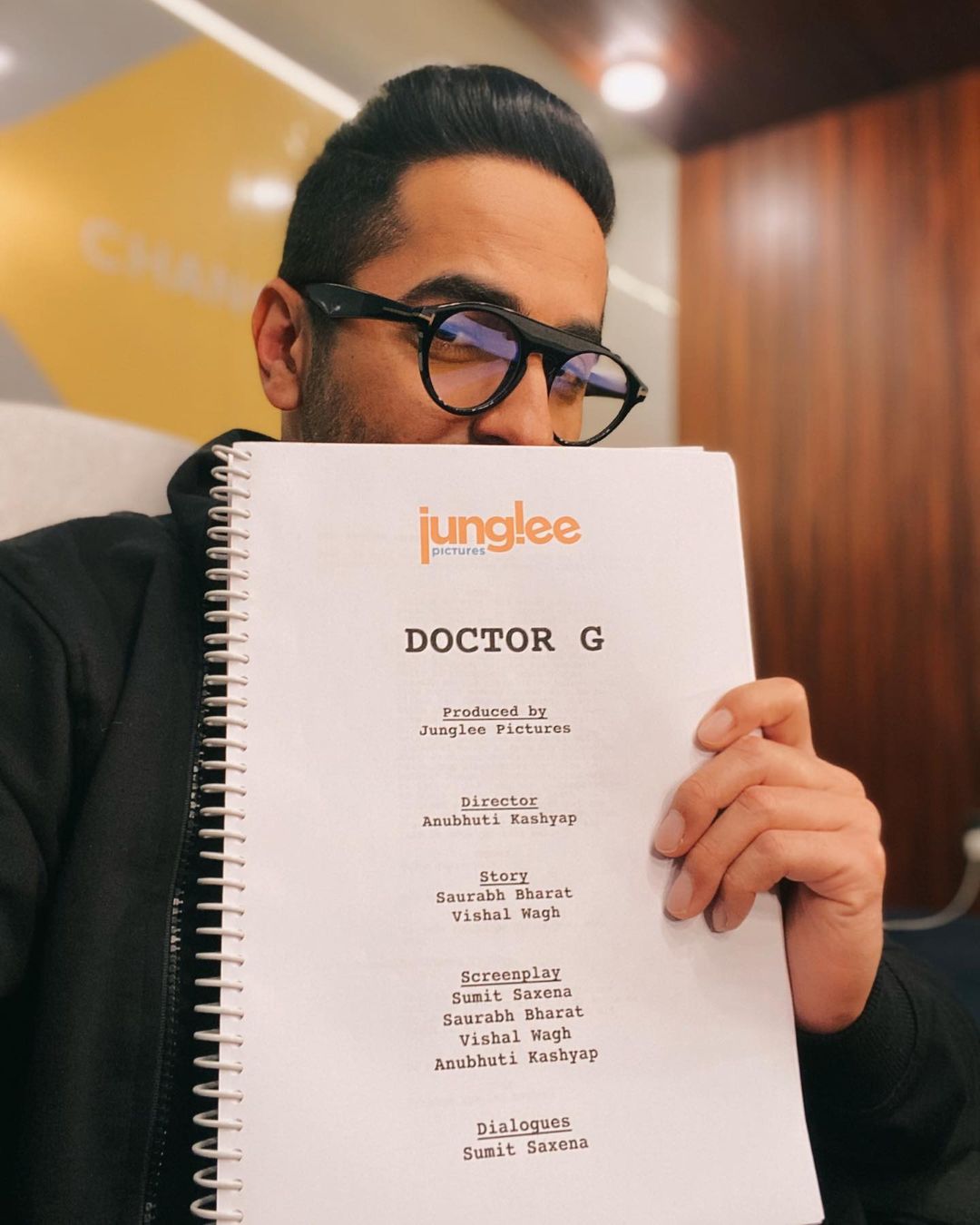 And when Ayushmann speaks now, it is big news because he has something different to offer every single time. Today, he announced his next film titled Doctor G. The film will be made by Junglee Pictures. Ayushmann Khurana had earlier collaborated with Junglee for Bareilly ki Barfi and Bhadai Ho. It will be his third outing with the production house.
Ayushmann Khurana shared a picture on social media with the message, "Opening soon for consultation. #Doctor G." The film to be directed by Anubhuti Kashyap will be a campus drama and a comedy. Anubhuti will be debuting as a director with the film. In the past, she had made short films Afos and Moi Marjaani.
As always, Ayushmann has reposed his faith in the script and he happens to have no qualms working with a new director at this juncture of his career. In fact, he confesses he fell in love with the script when he first read it. The actor has maintained that the film is an extremely unique and innovative concept. He adds that the film will make the audience laugh and ponder. Ayushmann will be playing a doctor for the first time and he says he is super excited about it. The actor has also shared that through the film, he will be giving a message, which he hopes will speak directly to the hearts of audiences.
It's the freshness of the script that appealed to him, says Andhadhun actor.
First time director Anubhuti Kashyap is equally thrilled to be acting with Ayushmann and Junglee Pictures. She says her film appeals to both younger and family audiences.
Another plus for the film is that the film has been written by Sumit Saxena, Vishal Wagh and Saurabh Bharat. Saurabh happens to be a doctor-turned-writer and has added his experiences from his college life.