Rating: 2/5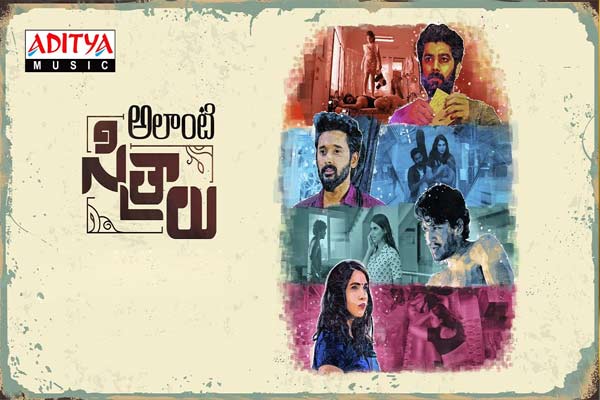 Cast: Shwetta Parashar, Tanvi Akaanksha, Dayaa K, and Ravi Varma
Music: Omkar
Director: Supreeth C Krishna
Cinematography: Karthik Sai Kumar
Editing: Ashwath Shiva Kumar
Producers:Supreet Krishna, Rahul Reddy D, Lokku Srivarun
Banner: I&I Arts, Cosmicray Productions
OTT: Zee 5
Shwetta Parashar, Tanvi Akanksha, Dayaa K, and Ravi Varma's Alanti Sitralu directed by Supreeth Krishna is set to stream on Zee 5 from September 24. Here is its mini-review.
Yash (Ajay Kumar Kathurvar) aspires to become a boxer. But he faces anxiety problems. He is loved by his junior at college, Yamini (Tanvi Akanksha). But their relation is not accepted at Yamini's parents as Yash is a Christian.
Yash's mother is the second wife of guitarist Raag's father. Raag gets inspired by Priya (Shwetha Parashar) who is a prostitute. Priya treats him as her friend. Priya gets attracted to a gangster Dileep who has a kid but who loses his wife Vidya. Where their relations go forms the rest of the story.
Director Johny tried to generate interest by introducing various characters and then joining the dots in the end. However, the slow pace and uninterested narration spoiled the play. Everything looks meaningless and the story, screenplay, and direction went awry. One gets a feeling that he is inspired by Vedam. The cinematography of Karthik Sai Kumar and music and BGM by Omkar is good. Editing of Ashwath Shiva Kumar could have been better. Production values are ok.
Ajay Kumar Kathurvar performed well. Others like Shwetta Parashar, Tanvi Akanksha, Dayaa K, and Ravi Varma did their roles accordingly.