OTT means X-rated , There is no other word for it, there is no content to watch with children. But of course we also have to adapt to the changing trend, said a  leading film maker who is stepping into the OTT business. Compared to Adult rated contents in the movies there is nothing so bad in OTT said another famous actor.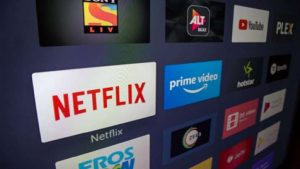 All these dialogues are just 'beeped'. Many have turned OTT into an Adult content world. Not everyone  but some are releasing OTT content that is too lascivious into the public which are not censored. There are some apps available that are specifically for content such like these. Is this content really necessary for the script or is it being included for the viewership? 
On OTT platforms, we can see some mind-blowing work. There are some great performances. But at the same time there are a lot of expletives used when they are not necessary. Censorship of OTT has begun After a complaint was lodged, the Cyber Department of Maharashtra Police has lodged a case against AltBalaji app for promoting such content
The world has changed a lot too. Obscene content is coming to the Internet from abroad. It's getting harder to stop as the same content is being created in India and is making its way into the internet. It can have disastrous consequences on young minds and lead to erosion of dignity of women. Hence, legal action has been taken on perpetrators of such OTT platforms. While it is possible to control this through internet service providers, the Centre is not taking steps in that direction. We will have to step forward and stop it somewhere. But will it be fruitful , that remains to be seen.