YS Jagan stormed into power after the 2019 Andhra Pradesh General Assembly election. He got a thumping mandate from people.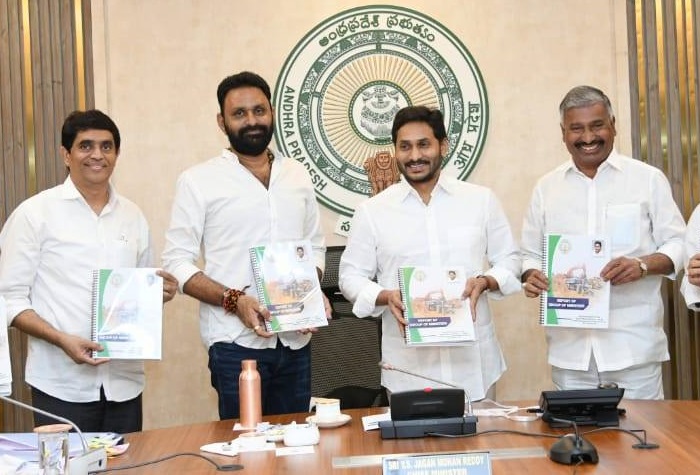 YS Jagan went on to review the policies of the preview government upon ascent to the CM throne. In many cases, he either reversed the policies are canceled them. The cancellation of then-existing sand policy gave a chance to the opposition to point out at the inexperience of YS Jagan.
Many believe, YS Jagan took a hasty decision to cancel all sand supplies until a new policy was in place. It took three months for the government to come out with an alternate policy. In these three months, there was a huge shortage of sand supply and sort of created a huge impact on the construction industry and more specifically on the families dependent on construction. The CM had to draw flak for creating such a situation.
Even after the new policy came into effect, the sand vows continued, as the system and policy weren't foolproof. Even after a year of the policy in place, nothing changed. Opposition continued its attack on the YS Jagan government for creating the sand trouble.
Having understood the ground reality, CM constituted a cabinet sub-committee to study the existing policy and propose ways to address the issues. The sub-committee recently submitted its report to the CM. The new policy is promising relief by ensuring transparency in the process and also allowing the online and offline purchase of sand.
In the hindsight, it is for sure Jagan must be resenting his decision. Many feel that this was an epic failure of the government. In fact, YS Jagan's government took the blame while correcting an existing flawed policy. He could have acted after a sound alternate policy was framed. Until then the government should have continued with existing policy and point at the opposition for any issues with the sand, as it was just continuing with the policy of TDP rule.
Hope the new policy gives the need reprieve to the sand consumers and the construction Industry.